Note: If you are unable to view the details of your subscription, you may need to open the link to the subscription management page in an incognito window in your browser. You can alternately delete cookies for the Withings site on your browser, but you will need to manually log in with your account credentials again.
---
Accessing your Withings+ Subscription Manager
You can manage your Withings+ subscription using the Withings+ subscription tool. Within the Withings+ subscription settings, you can view the details of your plan or choose to cancel your plan.
You can access your Withings+ subscription here or in the Withings App Online Dashboard under 'Withings+'.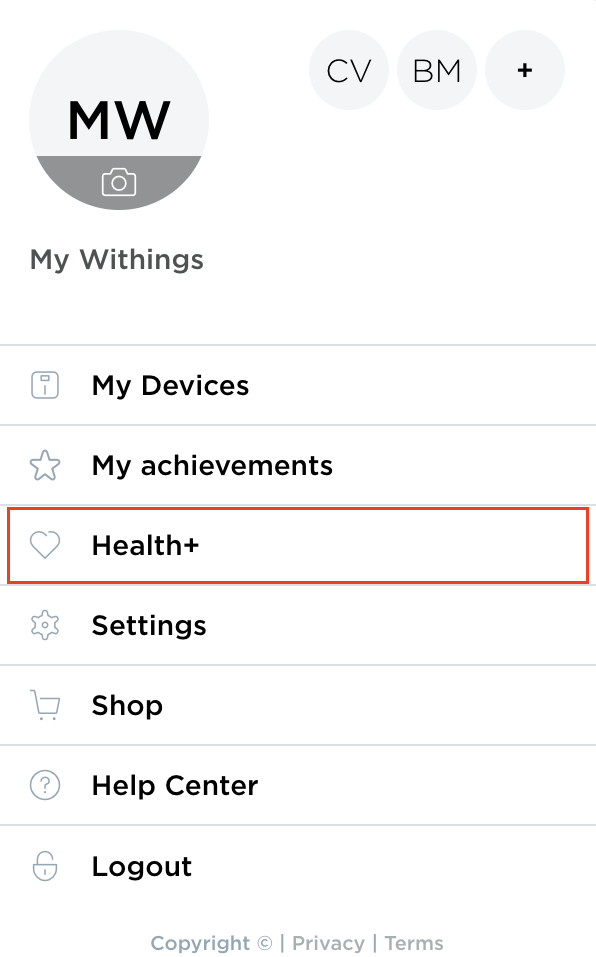 Eligibility Requirements
At present, new Withings+ Subscriptions are only eligible for users who have purchased Body Scan, Body Smart or Body Comp:
Without a Withings+ offer linked to their device,
Without having been an additional user on another Withings+ account.
Your subscription plan details
If you have yet to subscribe to Withings+ and your account is eligible, you will now see the option to Subscribe to Withings+:
If you already have an active subscription, you will see the details: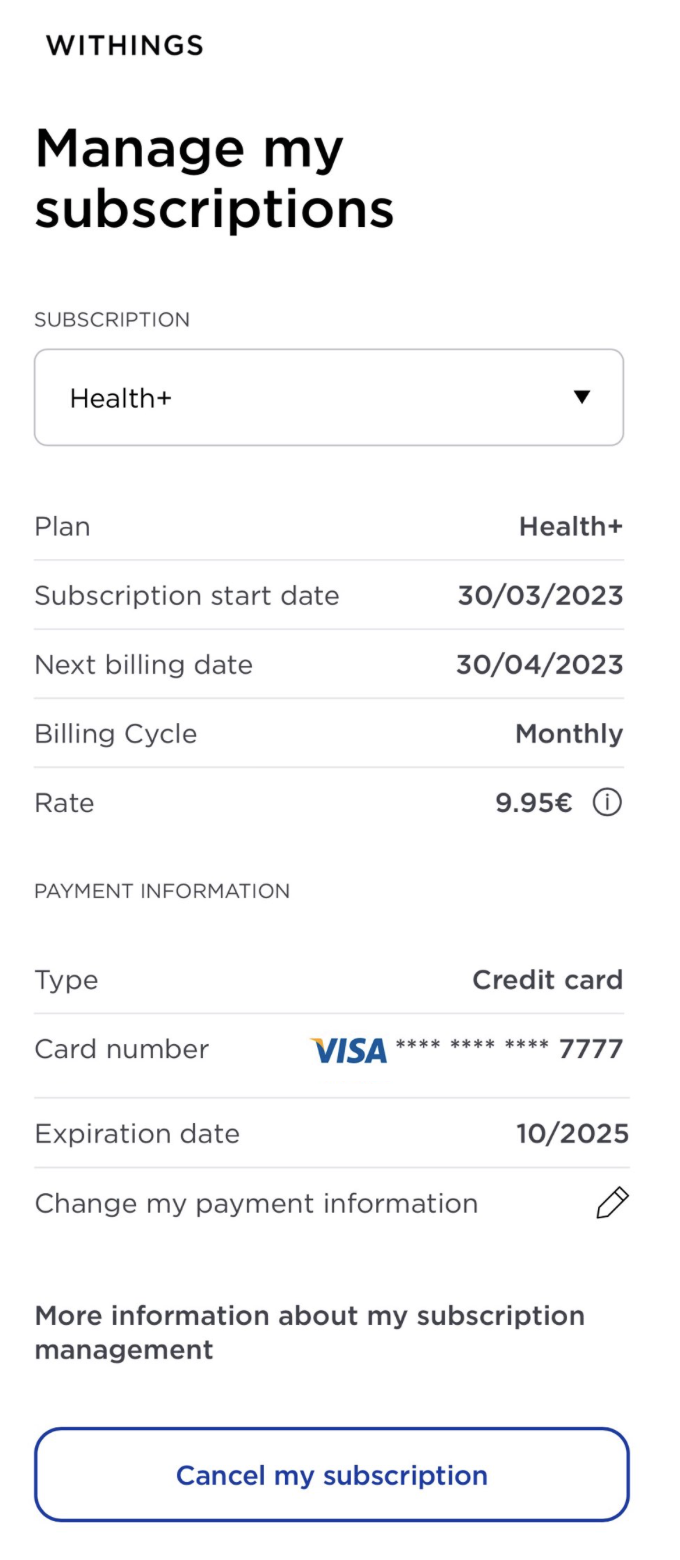 Plan Details
The details of a Withings+ plan will be different depending on which account is viewing the plan.
If you are the primary purchaser of the plan, you will see a detailed breakdown of the plan including the subscription start date, the next billing date, the plan's billing cycle (yearly or monthly), and the plan's payment rate.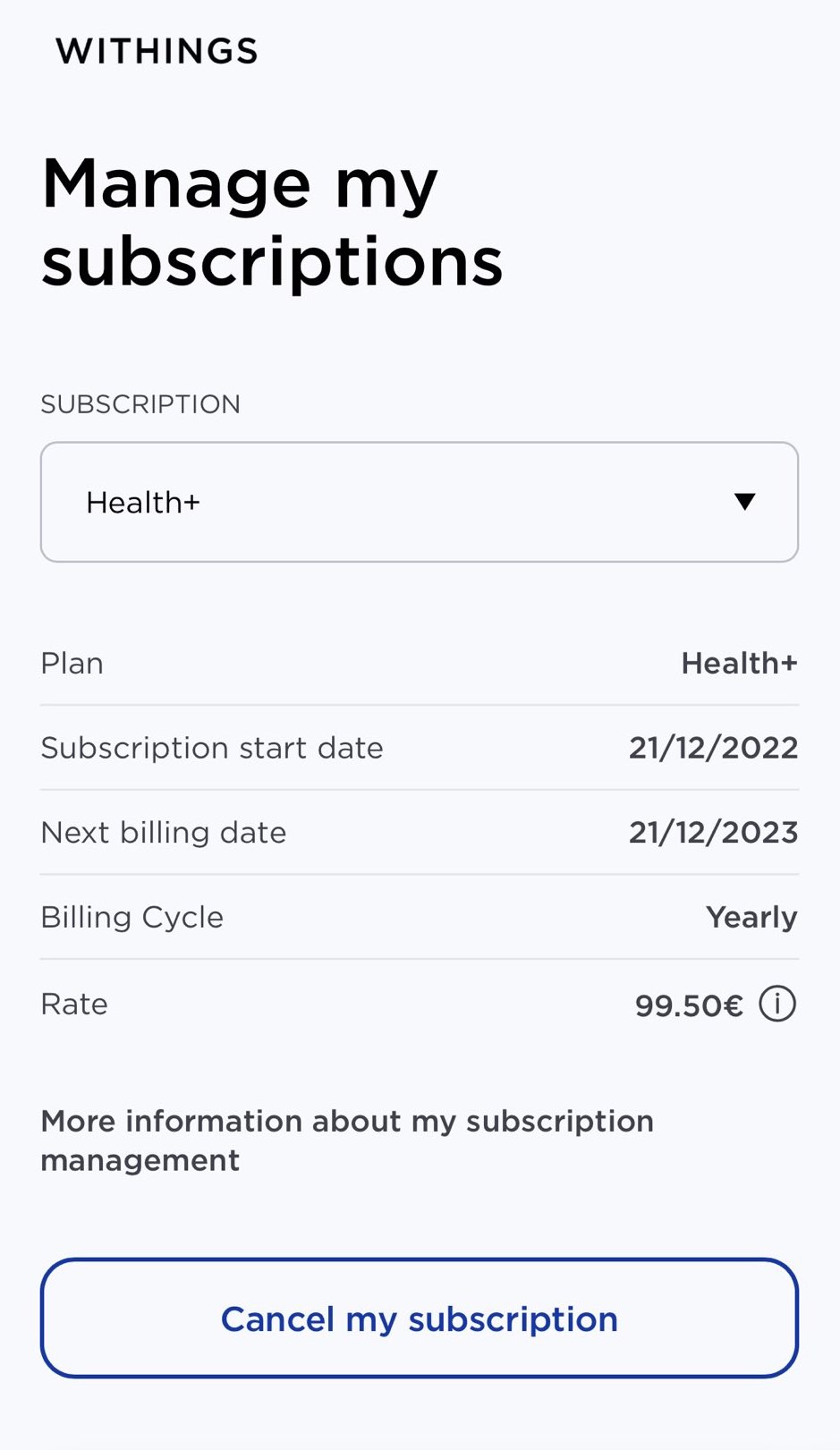 If you are an additional user of the Withings+ plan (i.e. your device was installed after the primary purchaser's), you will see a more simple breakdown which shows the subscription start date and duration.