You can activate your Body Scan's ECG feature in two different ways:
On the Features Activation screen
- This can be accessed during installation as the last step of the setup ("Let's set up Body Scan").
- You can also access this same screen via the Tutorials section under your Devices.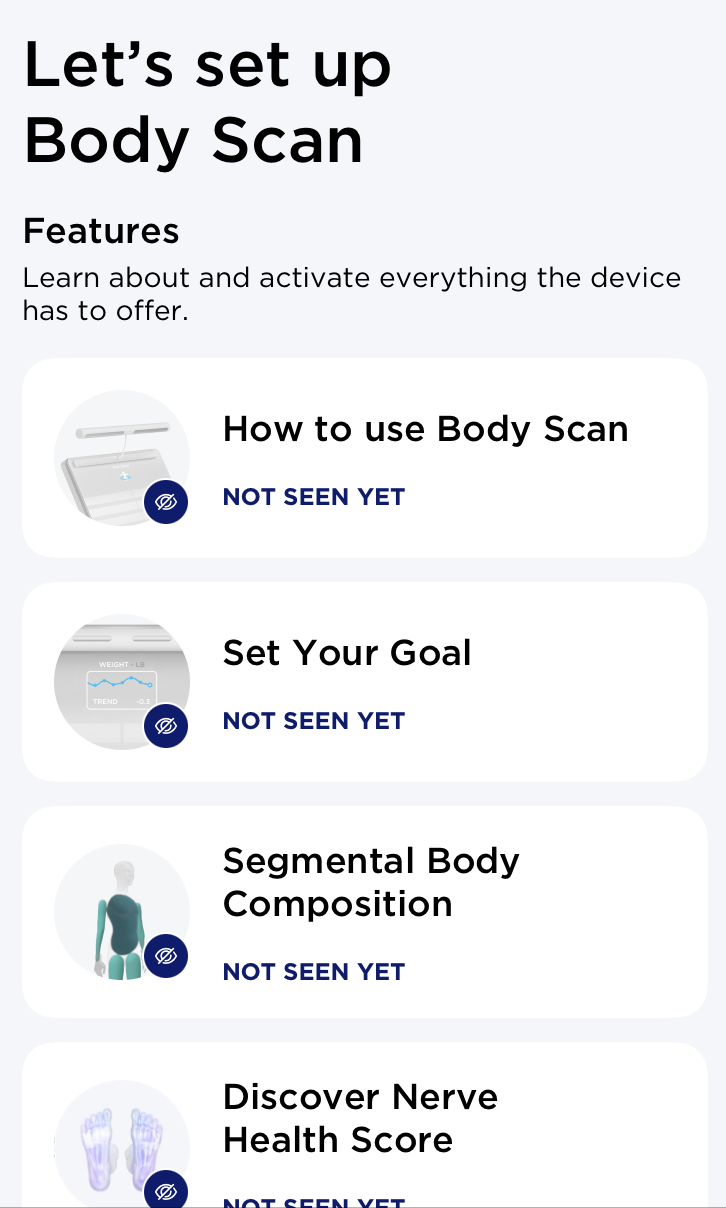 On the Customize Screens screen
By selecting the Activate button next to the 'ECG 6-Lead' screen.
Once you reach the ECG activation screen, please follow these steps:
Read the descriptions and disclaimers regarding the ECG feature and select Next.
In the next screen, carefully review and confirm the instructions for use:
- Select Review to open a PDF containing important information about the ECG feature and how to use it.
- Select Done to return to the previous screen.
- Select "I agree" to confirm the instructions and then select Next at the bottom of the screen.
On the next screen, select Activate.
A pop-up window will appear informing you that ECG activation will require synchronization. Select OK.
The ECG function should be available on your scale upon your next weigh-in. If you do not take a measurement right away, the ECG function will be available on the scale during a routine synchronization overnight.
Learn more about your Body Scan's ECG feature here.