The CO2 button is located in the center of the Smart Body Analyzer: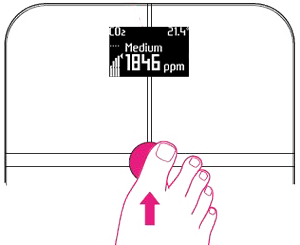 If it doesn't seem to function, perform the following steps:


Check that the scale is already linked to a Withings account.
Ensure the firmware is up to date.
Ensure the battery level is above 15%.
Press down firmly on the button.