The Body Segment houses a rechargeable 3.7V, 2500mAh lithium-ion battery. You can check the battery level of your Body Segment by going to Devices > Body Segment in the Withings App. The battery level is located next to the image of the scale.
If the battery level reaches 5% or less, we advise that you charge the battery. To do so, connect your Body Segment to a power source using the USB cable provided with the scale.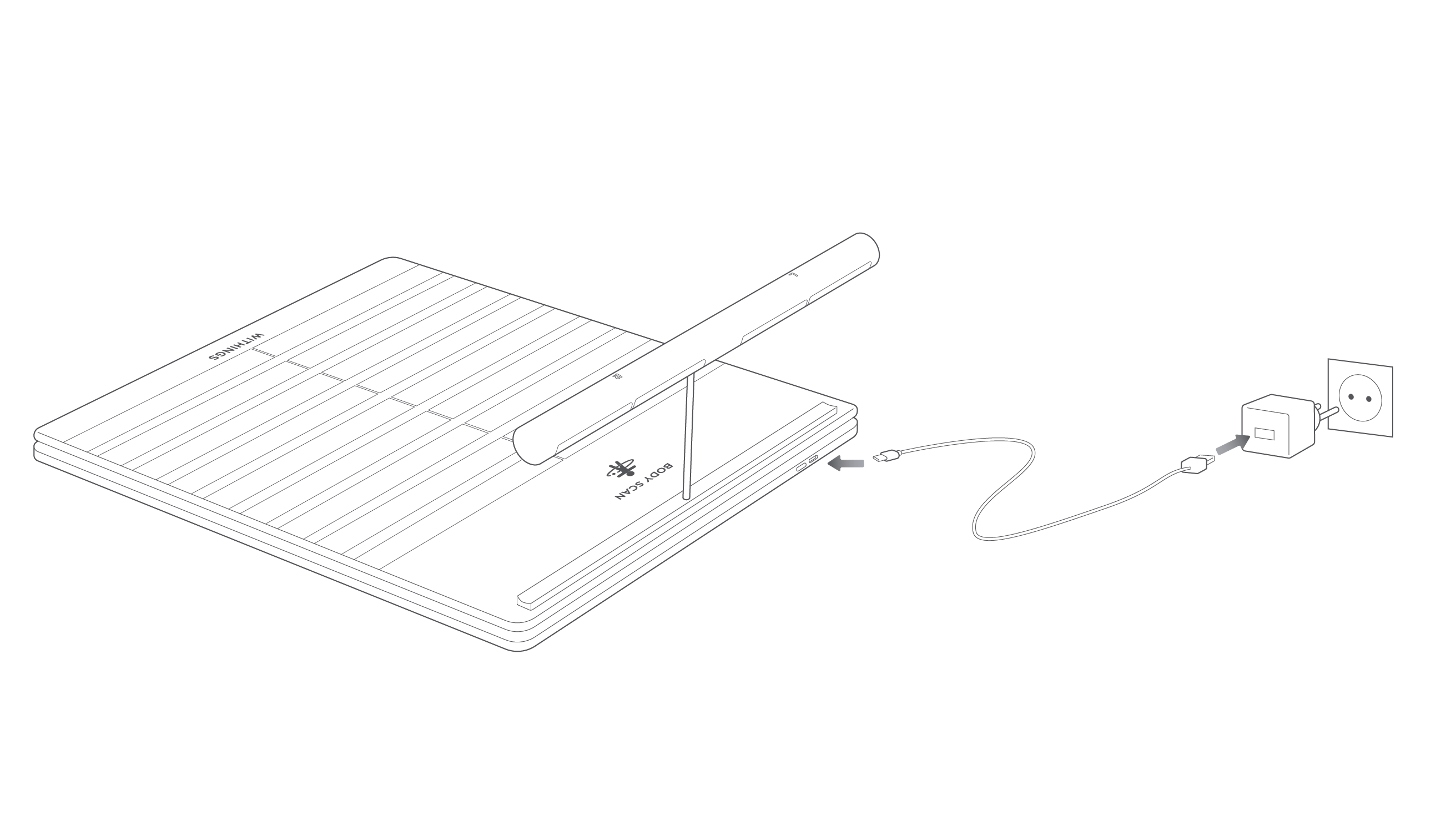 Charging the battery can take up to 5 hours. You can press the button on the top side of the scale while it's charging to check the battery level. 
Notes:
You will not be able to use your scale while it is charging.
If Body Segment is not charging (even after 5 hours), try to reboot it by pressing and holding the scale button for 20 seconds. You can also try to use different USB cables and USB ports.
Your Body Segment has an approximate battery life of 1 year.
Storage Tips:
Only store the scale horizontally. Storing the scale vertically may trigger its weight sensors and "wake up" the scale's screen. This can lead to high

battery

consumption over time. 

Do not store the scale next to a washing machine, dryer, or other similar electronic device, as this might create electrical interference with the scale.
If you still encounter issues, reach out to Customer Service by clicking the Contact us button at the bottom of the page.