The Withings App allows you to visualize your data over time with detailed graphs of the history of your different measurements. There are two primary portals to this information.
The Timeline shows your measurements from oldest to newest in the order they were taken. Tapping on an item in the Timeline view takes you to the detailed view of your history for that measurement type
The Dashboard can be customized to order the measurement types you find most important and gives you access to your measurement tables for each type of measurement recorded across the Withings product ecosystem
Your most recent measurements appear as items in your Timeline (the first icon in the bottom bar). Simply tap any measurement to enter your journal.
You can also do as follows to get a global view of your health data.
Open the Withings App.
Go to your Dashboard (the second button in the bottom bar).



Weight measurements
Touch the weight tab, and scroll down to see your weight, body fat, and other body composition measurements.
Note that children weight normality zones will only appear for children aged 0 to 10 years.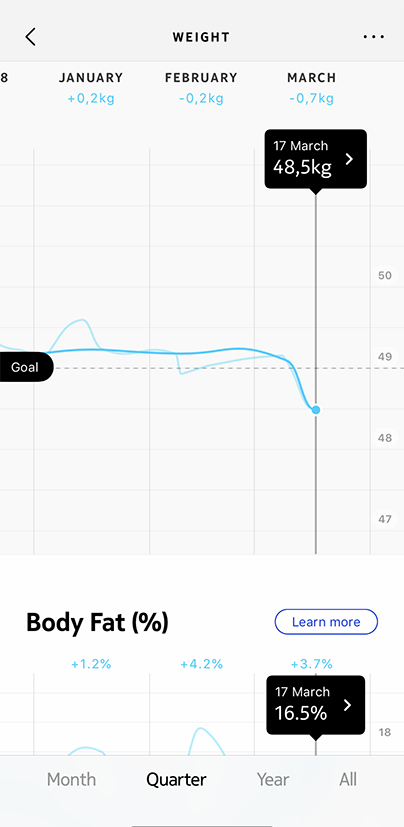 Note: The weight trend line is calculated using a moving average.
Blood pressure and heart rate measurements
Touch the Blood Pressure or Heart Rate tab.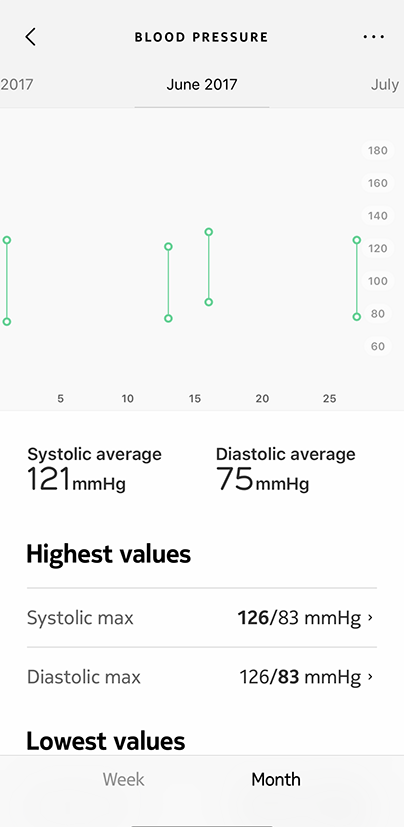 If you have any SpO2 measurements, they will be displayed in the Heart rate graph.