Health Mate - iOS App - Viewing my measurements
Important: Please note that if you are using the 3.2.0 version of the Health Mate app for iOS, it will take 7 days after creating a user before body composition data such as body fat, muscle mass, bone mass, and water content are displayed in the app. You can still see this data by selecting the 'Weight' widget from the Dashboard in the app and scrolling down. All of the body composition data will appear there.

Your most recent measurements appear as items in your Timeline (the first icon in the bottom bar). Simply tap any measurement to enter your journal.
You can also do as follows to get a global view of your health data.
Open the Health Mate app.
Tap the Dashboard button (the second button in the bottom bar).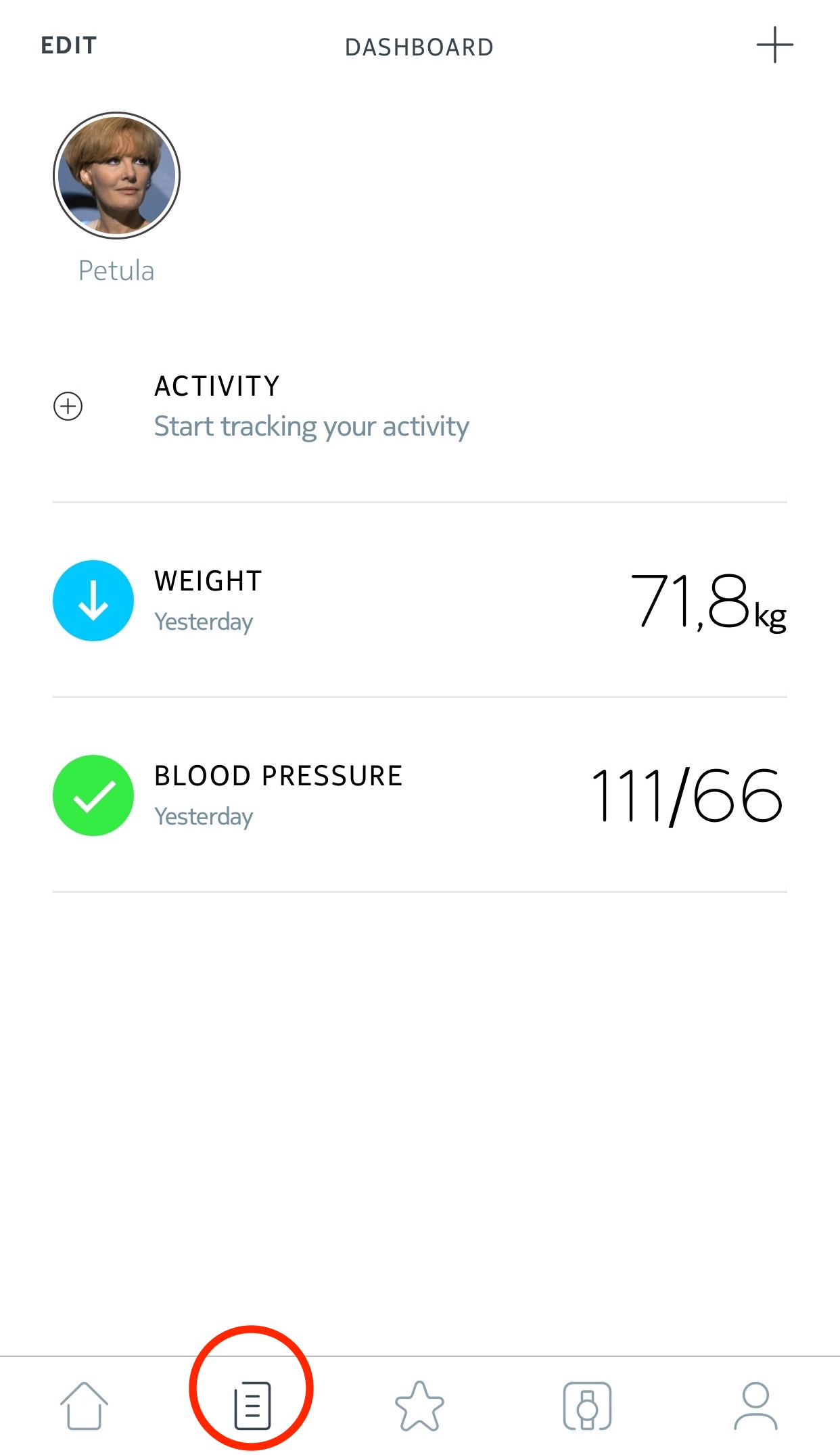 Weight measurements
Touch the weight tab, and scroll down to see your weight, body fat, and other body composition measurements.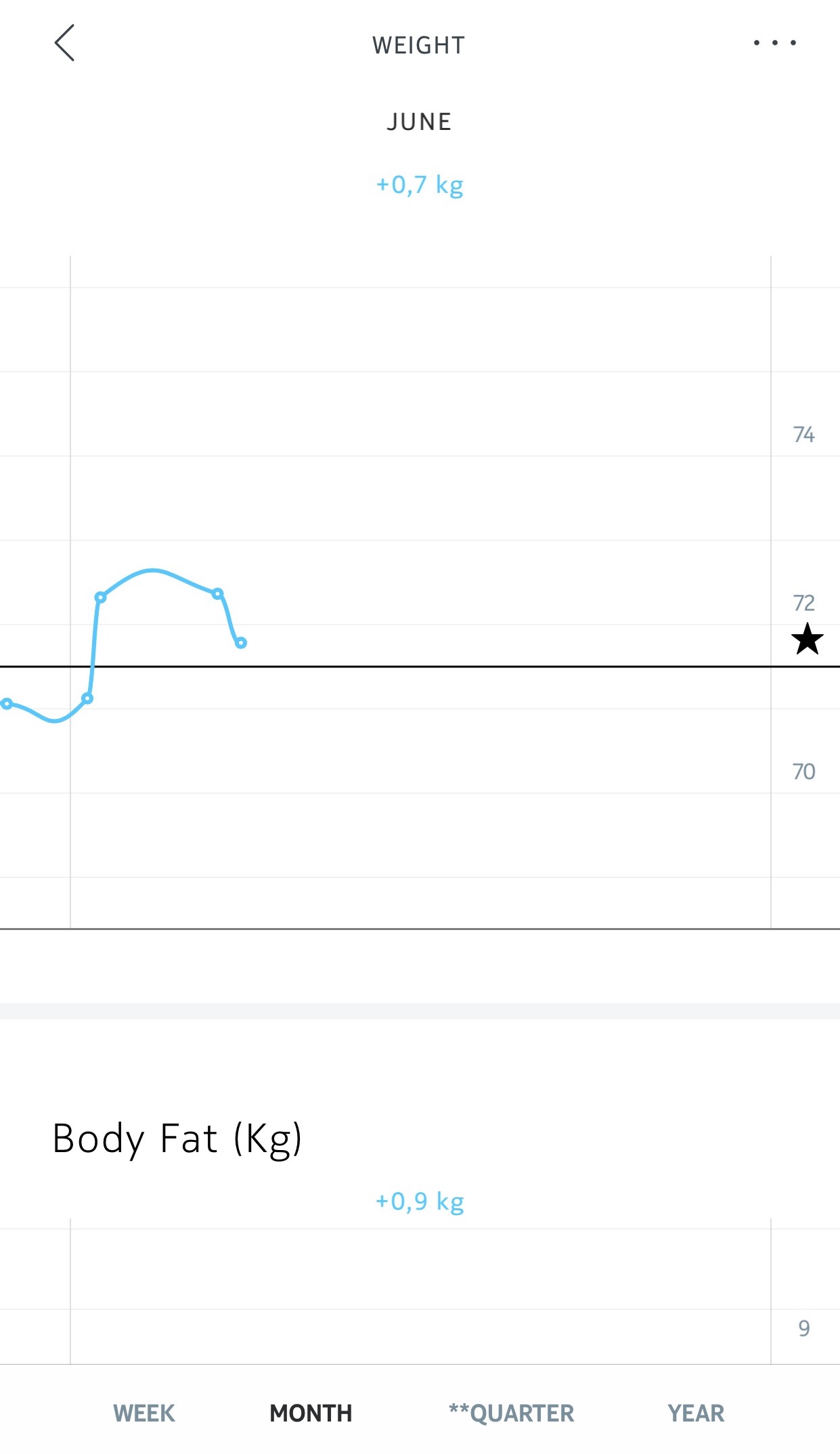 Blood pressure and heart rate measurements
Touch the Blood Pressure or Heart Rate tab.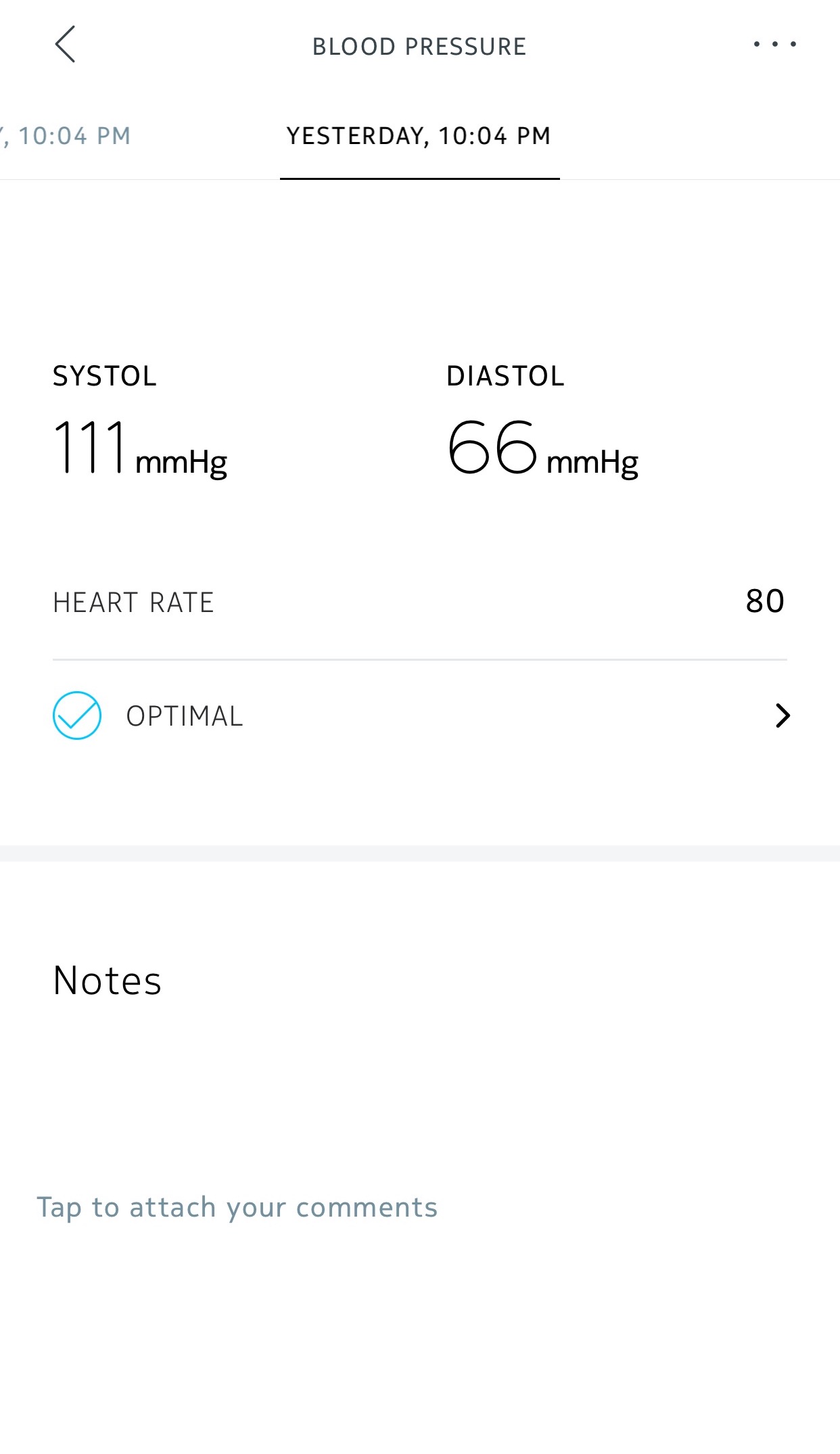 If you have any SpO2 measurements, they will be displayed in the Heart rate graph.
Didn't find what you need? Here's how to get in touch.
Contact us