Withings Activité / Pop - Using the alarm
You can set, change or disable an alarm directly from the Withings Activité / Pop widget in the Withings Health Mate app. If this screen is not displayed, swipe left or right in the top widget (colored part at the top of the screen) until you find it.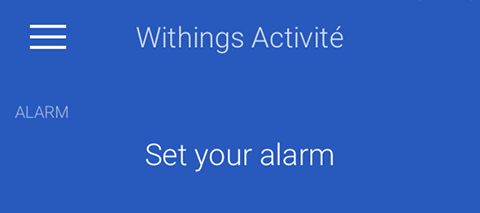 It gives you access to the alarm screen where you can use the Alarm toggle to enable or disable an alarm.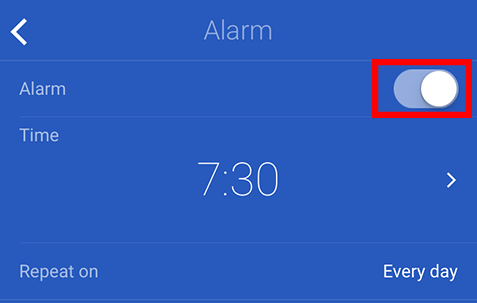 To set or change the alarm time:
Tap the alarm time.

Drag the alarm time up or down to select it.

You can also select a smart wake-up time when setting an alarm. Your watch will then find the best moment to wake you up during that time period to make for a smoother wake-up experience.
Once this is done, tap OK in the top right corner.
Tap Repeat on to select on which days the alarm should vibrate.

Tap the days to select or deselect them.

Didn't find what you need? Here's how to get in touch.
Contact us