Your Go lets you track your sleep without requiring any action on your part. All you have to do is wear your Go around your wrist when you go to sleep: it will do the rest on its own.
Do make sure that you've specified in the app that you're wearing your Go at the wrist or the sleep detection will be disabled. Click here for more information.
Retrieving your Sleep Data
You can retrieve the sleep data collected by your Go in your Timeline or on your Dashboard in the Withings App.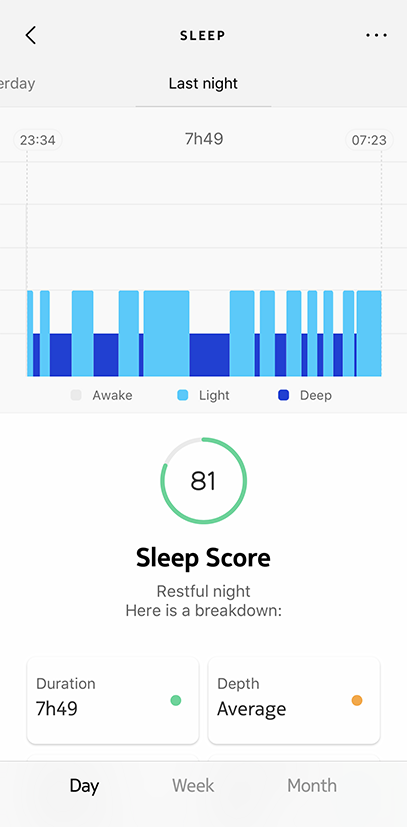 White: time spent out of bed - Grey: time spent awake (in bed) - Medium blue: duration of light sleep - Dark blue: duration of deep sleep
The Withings App keeps your entire history, allowing you to easily track how your sleep data evolves over time. 
---
Changing the way I wear my Go in the app
It is required to specify how you wear your Go in the app. The reason for that is that sleep and swim detection are only enabled when the app knows you're wearing your Go at the wrist. To update this, perform the following steps:
Open the Withings App.
Tap Devices

.

Tap

Go.


Tap

Change how you wear your Go.

Select the appropriate option (clip or pocket) and tap

OK

.