Body Cardio - Charging the battery
You can check the battery level of your Body Cardio by going to Devices in Health Mate app. The battery level is located next to the Body Cardio. If the battery level reaches 5% or less, we advise that you charge the battery. To do so, connect your Body Cardio to a power source using the USB cable provided with the scale.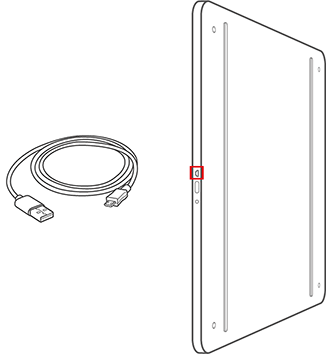 Charging the battery can take up to five hours. You can press the button on the side of the scale while it's charging to check the battery level.
Note that you shouldn't use your Body Cardio while it is charging.
Didn't find what you need? Here's how to get in touch.
Contact us