What happens if I use Sleep and an activity tracker (such as Steel or Steel HR) to monitor my sleep?
Your sleep data can be collected by your Sleep or your Steel / Steel HR if you wear it during the night. When your sleep is tracked by both Sleep and an activity tracker, your Sleep data will be available in the Timeline of the Health Mate app.
Note that you can still check the sleep data measured by your activity tracker in the Sleep night view under the Sleep Heart rate and Snoring sections.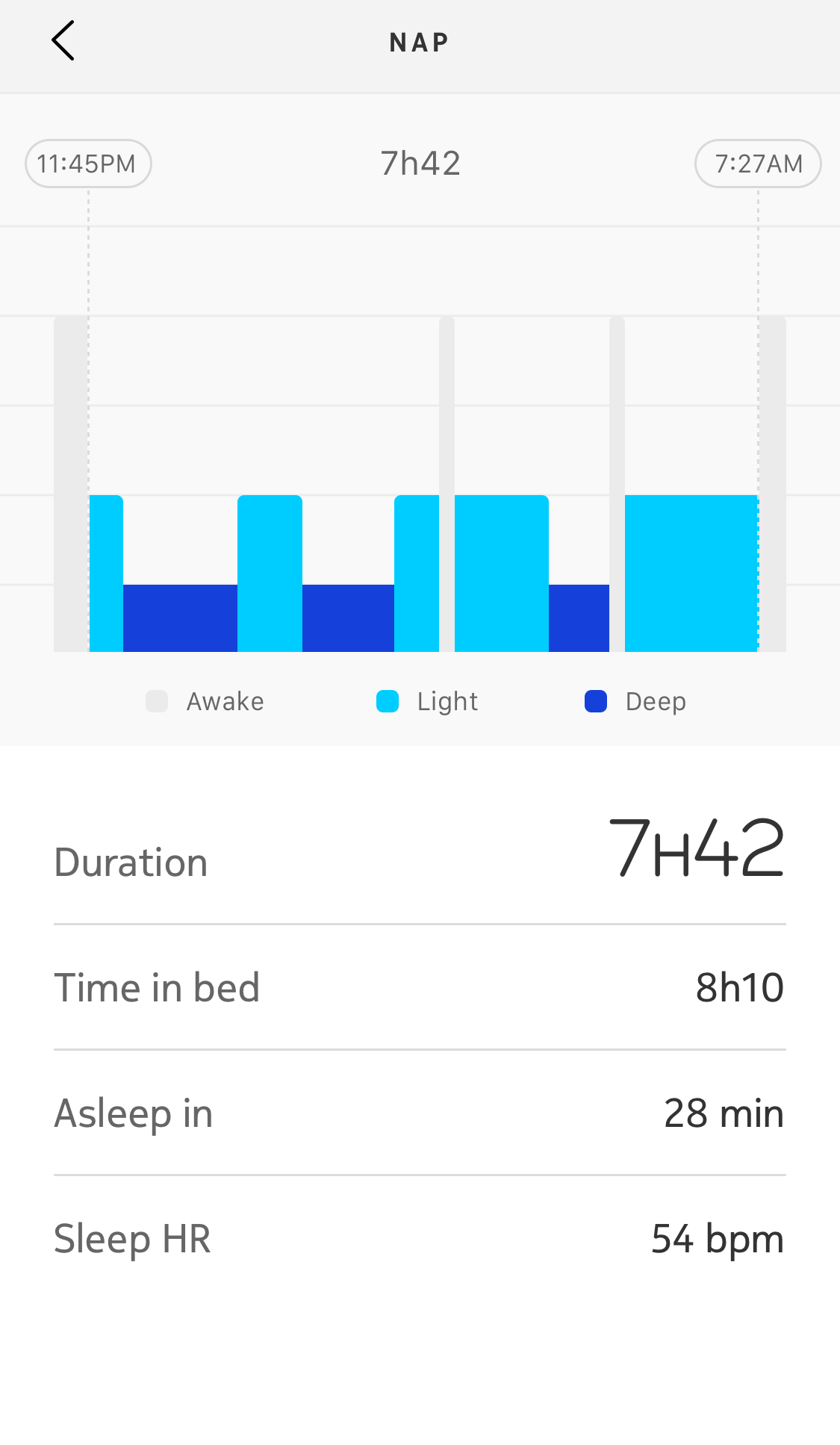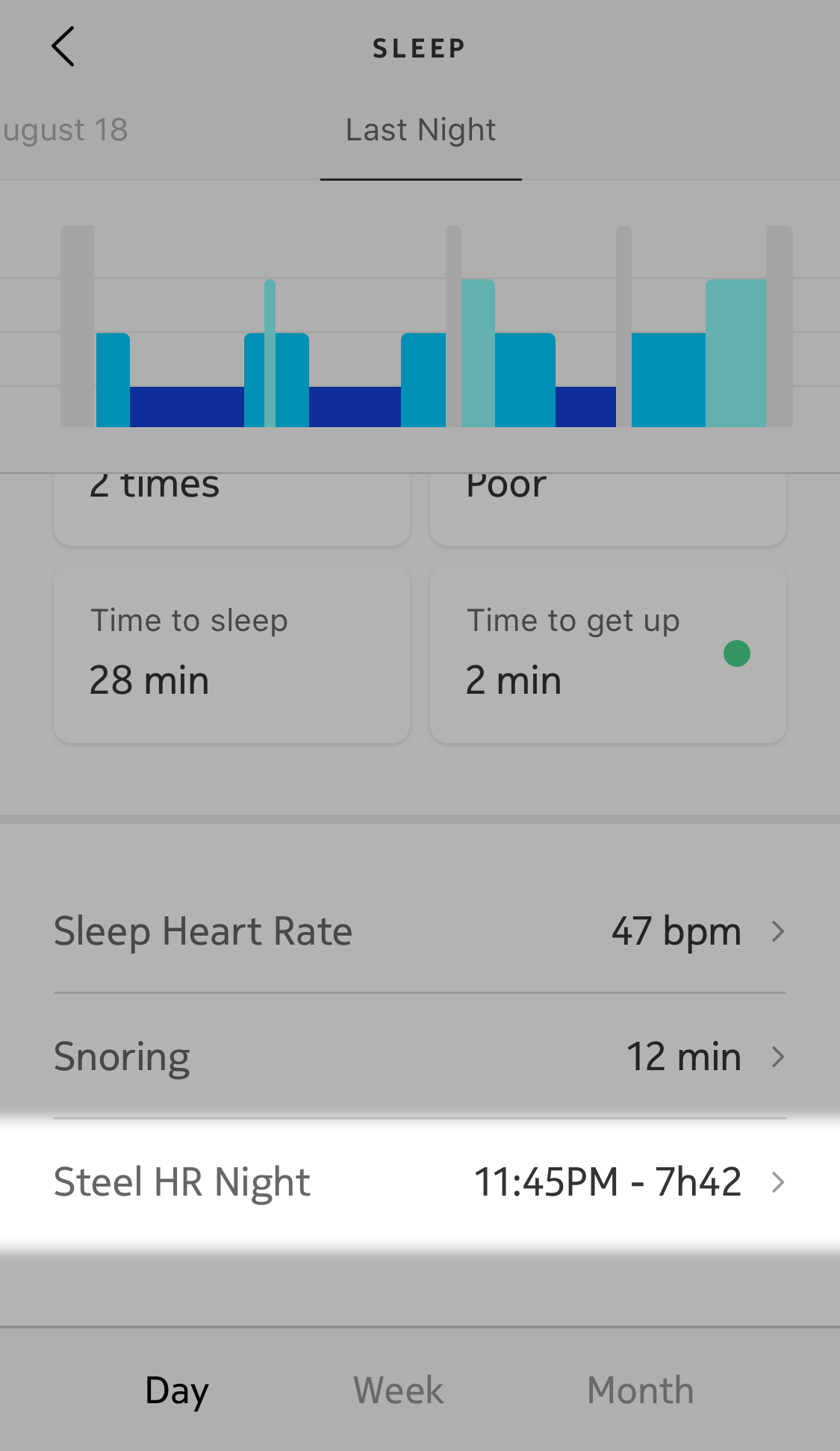 Didn't find what you need? Here's how to get in touch.
Contact us