Health Mate - Android App - What is Health Mate 5?
Health Mate 5 is the newest version of the Health Mate app. The Health Mate 5 app is available for Android users running Android 7 and higher.
What are the new features of Health Mate 5?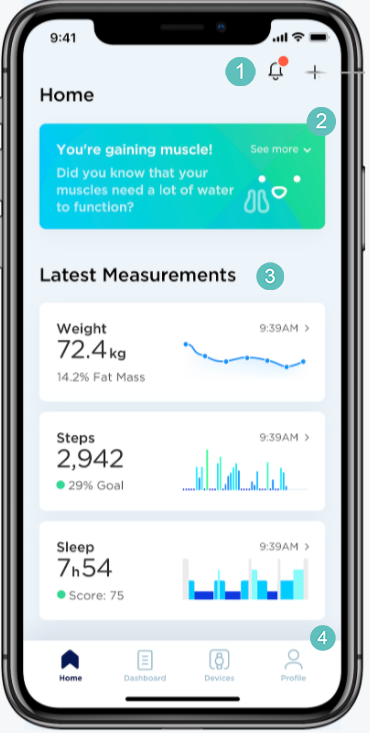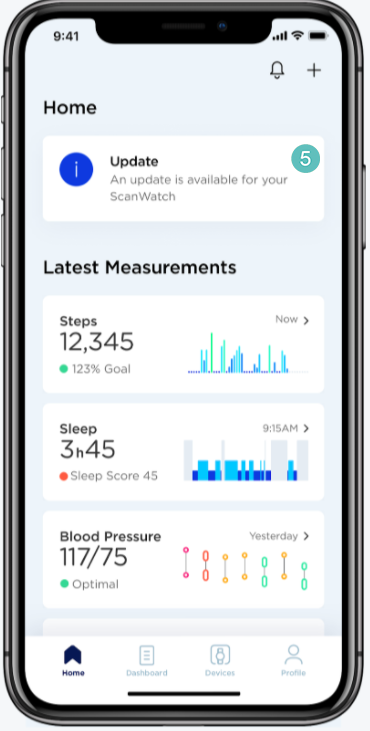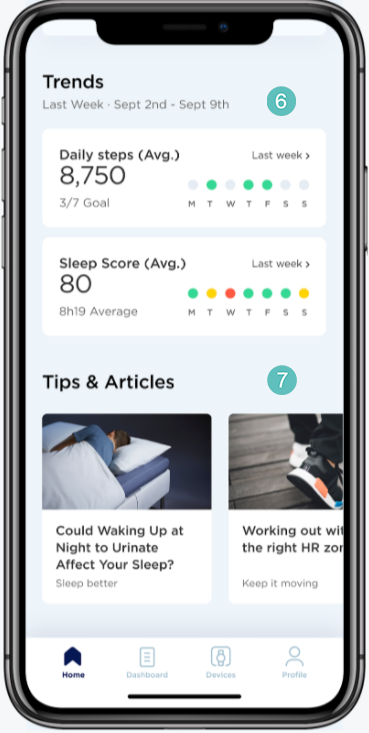 (1) Notification center: Useful information about your products or the badges you unlocked
(2) Health Insights: Highlight a data that is particularly important for your health and give you a science-based interpretation of this data
(3) Latest measurements
(4) Simplified navigation bar featuring 4 tabs instead of 5
(5) Notification section: Important information about your products such as battery level or software upgrade
(6) Trends: Global overview of a specific metric to see its long term evolution to better monitor the impact of your actions
(7) Tips and articles curated for you to help you reach easier your goals
Didn't find what you need? Here's how to get in touch.
Contact us