What is the difference between Withings Move and other Withings activity trackers?
Withings Move provides an 18-month battery life, an accessible price of $69.95 and the option to have a full customization experience that can fit with any one's lifestyle. Withings Move proposes also a connected GPS for outdoor sport session.
Here is a quick summary of the differences: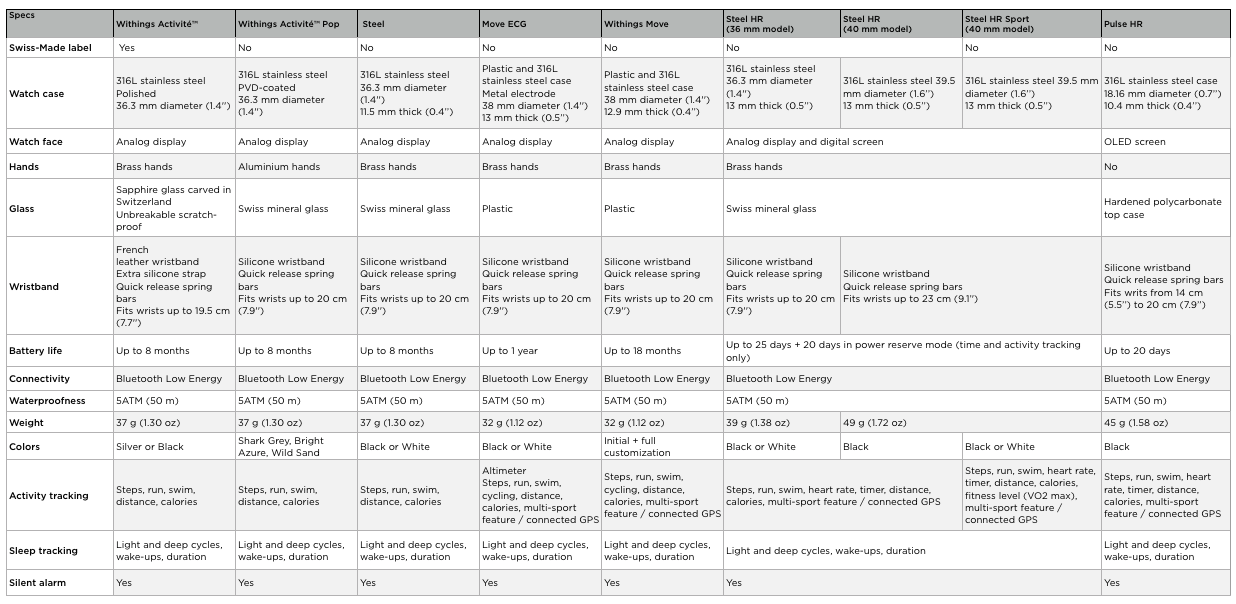 Didn't find what you need? Here's how to get in touch.
Contact us