How does the multi-sport feature work?

From yoga, volleyball, and rowing to boxing, skiing and ice hockey, Withings Move tracks up to 30 activities.
Press the button of your Withings Move for about one second until it vibrates to launch your workout session. The watch will switch to a chronometer: the minute hand of Withings Move will show the seconds and the hour hand will show the minutes. The activity hand (steps) goes back to 0 to display only the steps of the workout session. At the end of the workout, those steps are added to the day's total.
You can choose to alternate between the chronometer and the real-time by pressing briefly the button two times.
After your workout, you will receive a notification prompting you to open the Withings App. The activity detected that appear in the Withings App can be edited from a long list of activities in your Withings App settings.
You will see a workout overview in the Withings App showing the workout duration, the workout intensity, the distance, the pace, as well as your burned calories.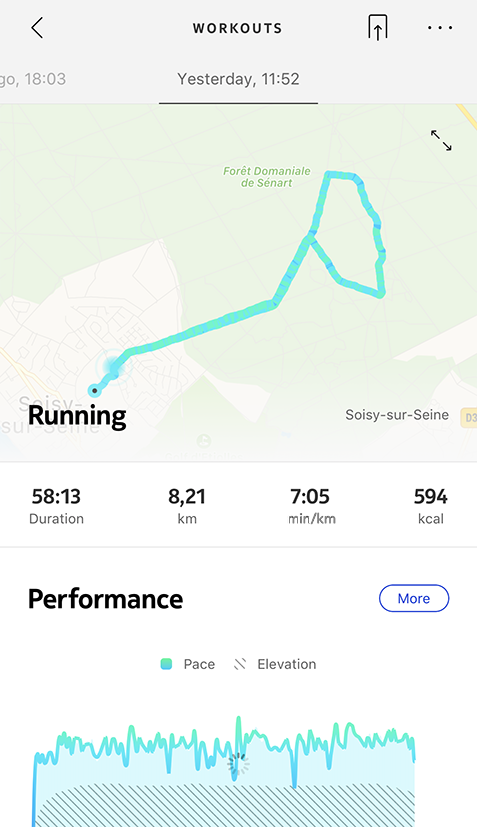 Will Withings Move still recognize workouts automatically?
Withings Move will track walking, running, swimming and cycling automatically. To receive more workout details like pace and route covered, we recommend manually starting the workout mode.
Once you have selected a workout a few times, Withings Move will learn its movements and recognize it in the future.
If you forgot to launch a workout before your session, Withings Move will detect your movements and add an unknown workout to the Withings App. You can then change the type of workout in the app manually.