Announcing the new Withings SDK version
We're excited to announce that the new version of the Withings SDK is now available. This version lets you bring the power of Withings devices into your mobile application.
With this SDK your end-users will be able to setup, synchronize, and manage Withings devices all without leaving your app.
Example of integration of the Signup & Initial Setup webviews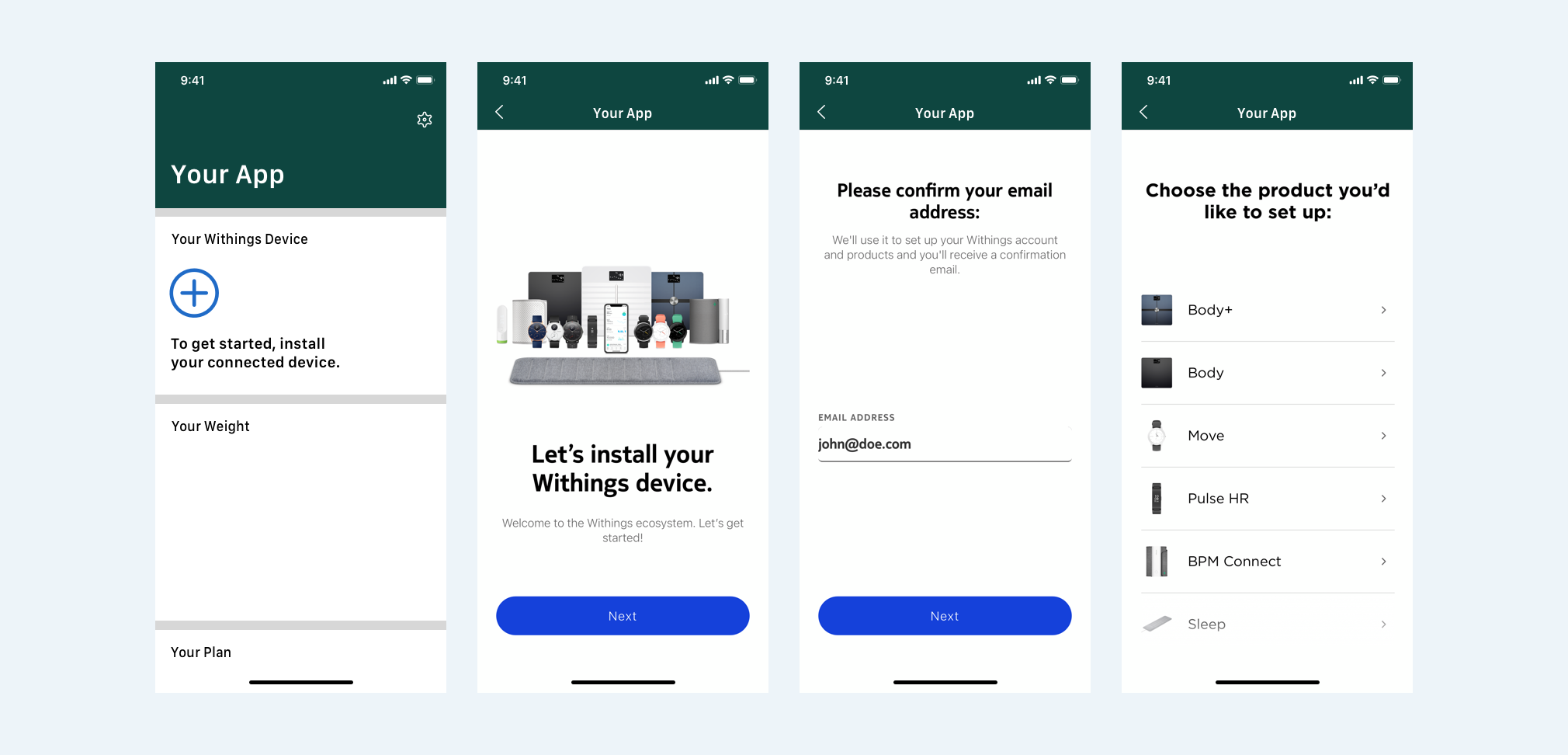 Example of integration of the Device Settings webviews

What are the new features of the Withings SDK?
The major new feature in this version is the background synchronization.
For the trackers (like Withings Move or Withings Pulse HR), this allows for seamless data syncing to the user's mobile device via BLE even when the app is not in the foreground.
For the scales, BPM and Thermo, this adds the ability to install our Body scale, Body+ scale, BPM Connect blood pressure monitor and Thermo without the need for a Wi-Fi network. Now, the devices can also be installed using the BLE of the user's mobile device.
Important: Please note that for BLE background synchronization, the app needs to be opened in background. The synchronization may not work properly if app is force quit by the end user. In addition, the smartphone must have access to the Internet when synchronizing data and be in BLE range of the device during the entire synchronization.
Important: Please notre that the BLE background synchronization is only available with the latest SDK versions (iOS: 4.0+ and Android: 6.0+) and the latest device firmware version (contact Withings Team for more details on the device firmware compatibility).
See the full documentation for the SDK.
How can I switch from a previous SDK version?
Please note that the previous versions of the SDK will continue to work. It is still recommended, however, that you switch to the newest version of the SDK as soon as it is available as it improves connectivity and comes with new features.
Refer to the changelogs (iOS or Android) for details on how to switch to the newest version of the Withings SDK.
How can I start using the Withings SDK?
Visit our website to get more information on Health Solutions and get in touch with our Sales Team
Read the detailed full documentation for the Withings SDK
Subscribe to our mailing list

to get notified when new updates are made available
Didn't find what you need? Here's how to get in touch.
Contact us