What's new
Your ScanWatch just got a load of new features! To get those features working, please update your Withings App to version 5.9.
In this new firmware update, say hello to…
Activity reminder

💪
A new type of notification on your watch will help you stay active throughout your day!
Go to your app settings and activate this feature to receive a notification whenever you have not been active during the last hour.
And don't worry, we'll never send a notification in the evening or if you have already reached your daily goal.
New hands behavior 🤓
The hands on your ScanWatch will position themselves to 10:10 when you press the dial to reveal the entire digital display screen in case the hands are covering part of it. Those who have the 42mm black ScanWatch model have already experienced this feature.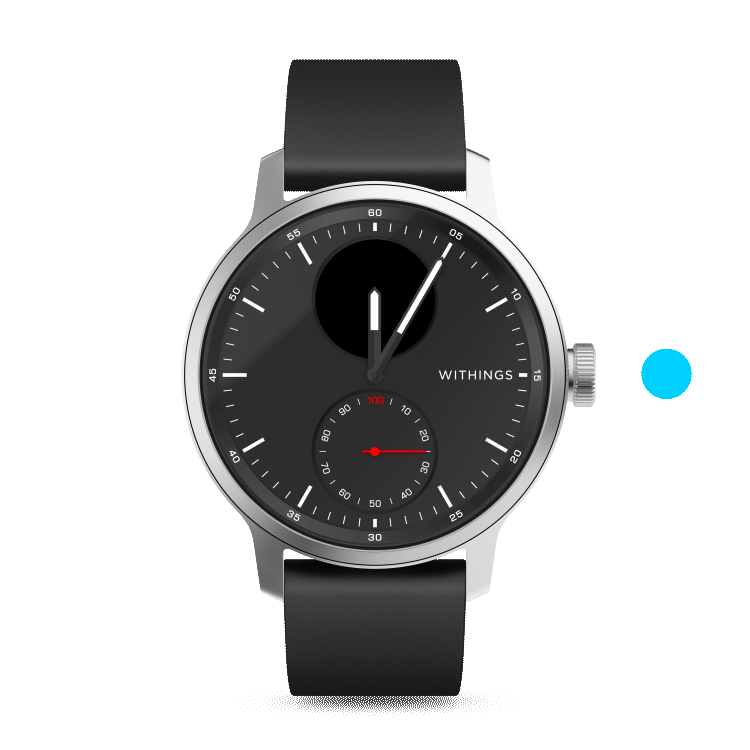 To activate or deactivate this feature, go to the watch settings. Press the crown to wake up the watch. Then turn the crown to the Settings screen and press the crown again to access the menu. Rotate the crown once more to scroll through the screens to Hands, and switch to ON or OFF with a short press.
Extra features

🥳
A new screen was added at the beginning of each workout to remind you to tighten your wristband and adjust it to ensure the watch fits securely on your wrist.
A time and date screen was added to the workout session screen when the hands are set to the 10:10 position.

We hope you enjoy the update!