Wireless Scale (WS-30) - What is the typical battery life of my scale?
Your scale has an approximate autonomy of 8 months using four standard AAA batteries.
You can check the battery level by opening the Withings Health Mate™ app and going to My devices. Tap the name of your scale to see the battery level.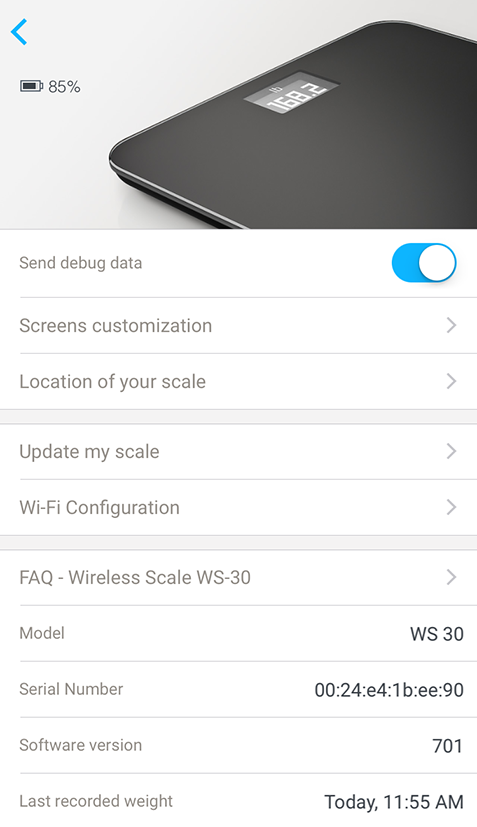 Didn't find what you need? Here's how to get in touch.
お問い合わせ