The heatmap is a monthly table which provides you with an overview of your data.

Click on the info bubble to have more information about the meaning of the different colors/icons which may appear in your heatmap depending on the Withings products you own.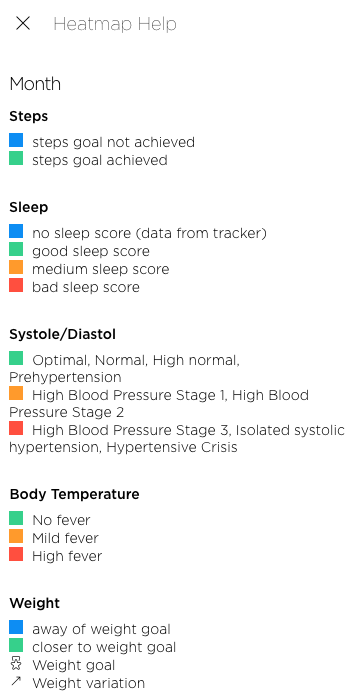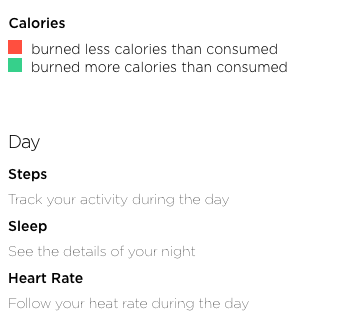 Click on Edit to organize your heatmap and select which information you want to see in your table.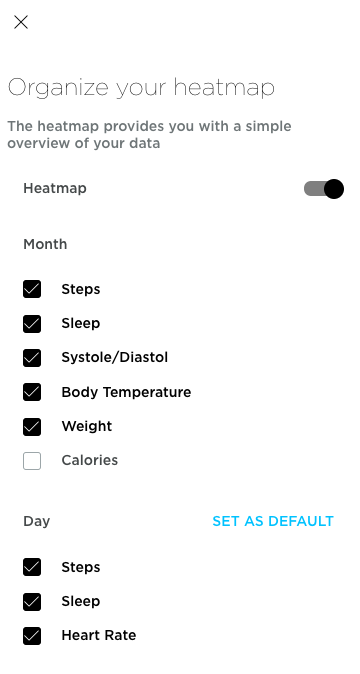 Note that the heatmap can be deactivated. To do so, go to Edit and click on the toggle next to Heatmap.