Sleep - Tracking my breathing disturbances
Important:
Sleep apnea is now available for all EU Sleep users. To active this feature, please go to

Devices

>

Sleep

>

Activate sleep apnea

. Note that your Sleep needs to be plugged into a power socket, using the provided adapter. You also need to have the latest version of the Health Mate app to activate the sleep apnea feature.

Sleep apnea detection requires FDA approval in the US that Withings is currently applying for. In the meantime, US Sleep users can still retrieve their breathing disturbances data.
Breathing disturbances are referring to interruptions in your sleep patterns. These disturbances, which impairing the restorativeness of sleep, may also be associated with conditions such as sleep apnea.
Sleep is able to detect breathing disturbances on the last night tracked thanks to its algorithm. You will receive lifestyle tips through the Health Mate app to help you reduce risks of breathing disturbances.
You can retrieve breathing disturbances data collected by your Sleep in the Timeline of the Health Mate app. Tap on your sleep item, breathing disturbances data will be displayed under your Sleep score. Tap on See how it evolves, then Next to see the tutorial.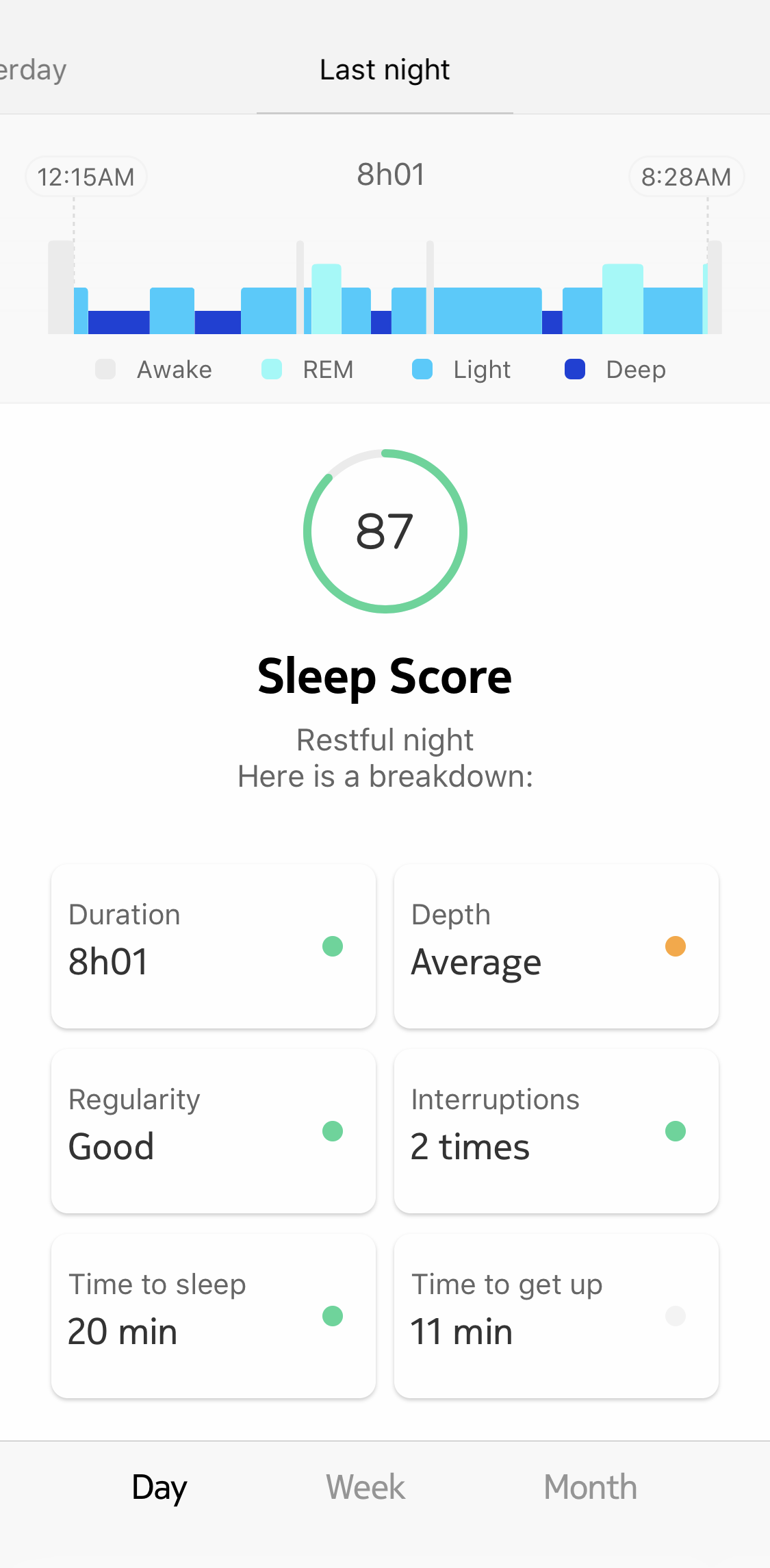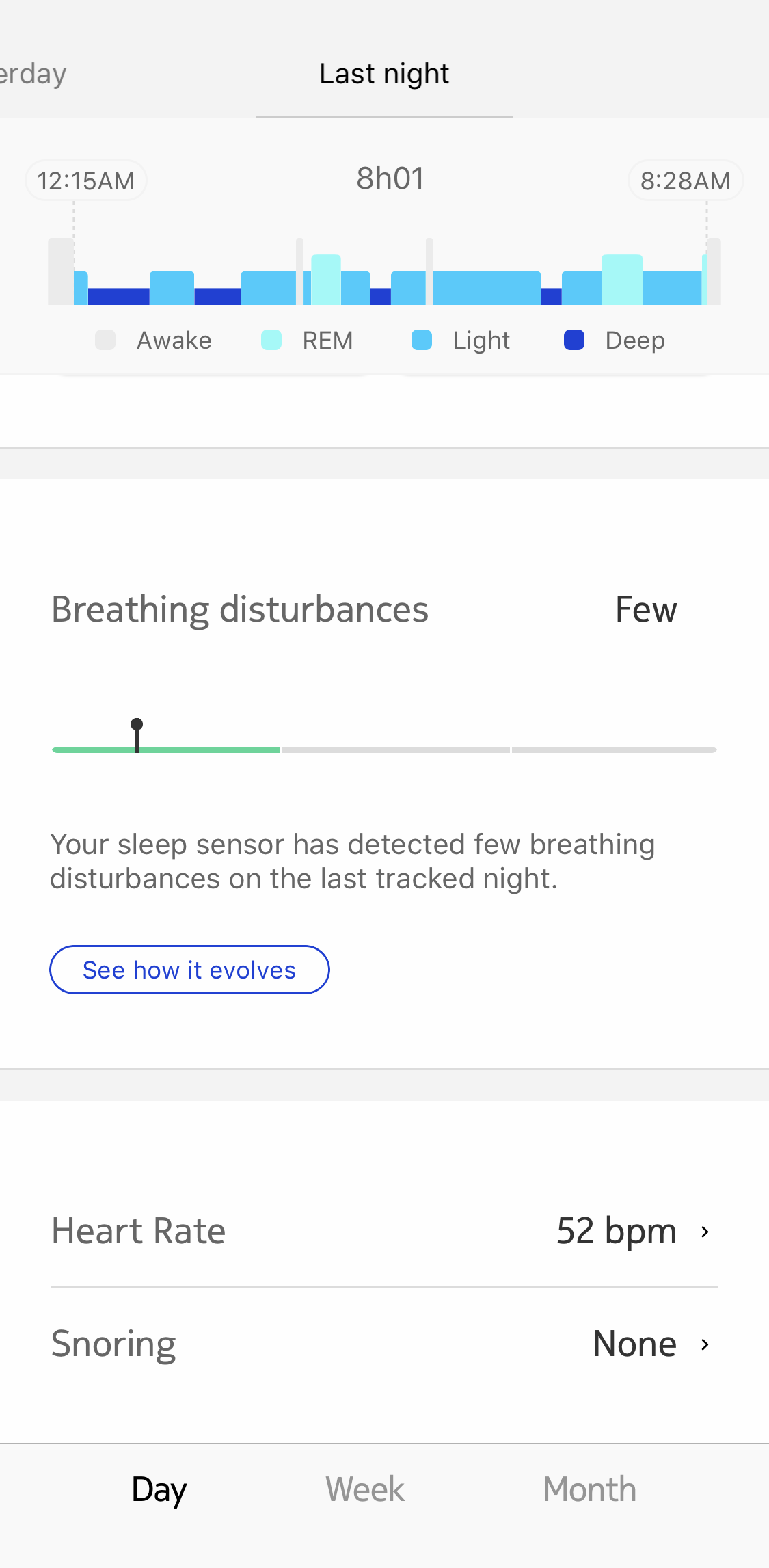 In the example below, tap on Few Disturbances for more details.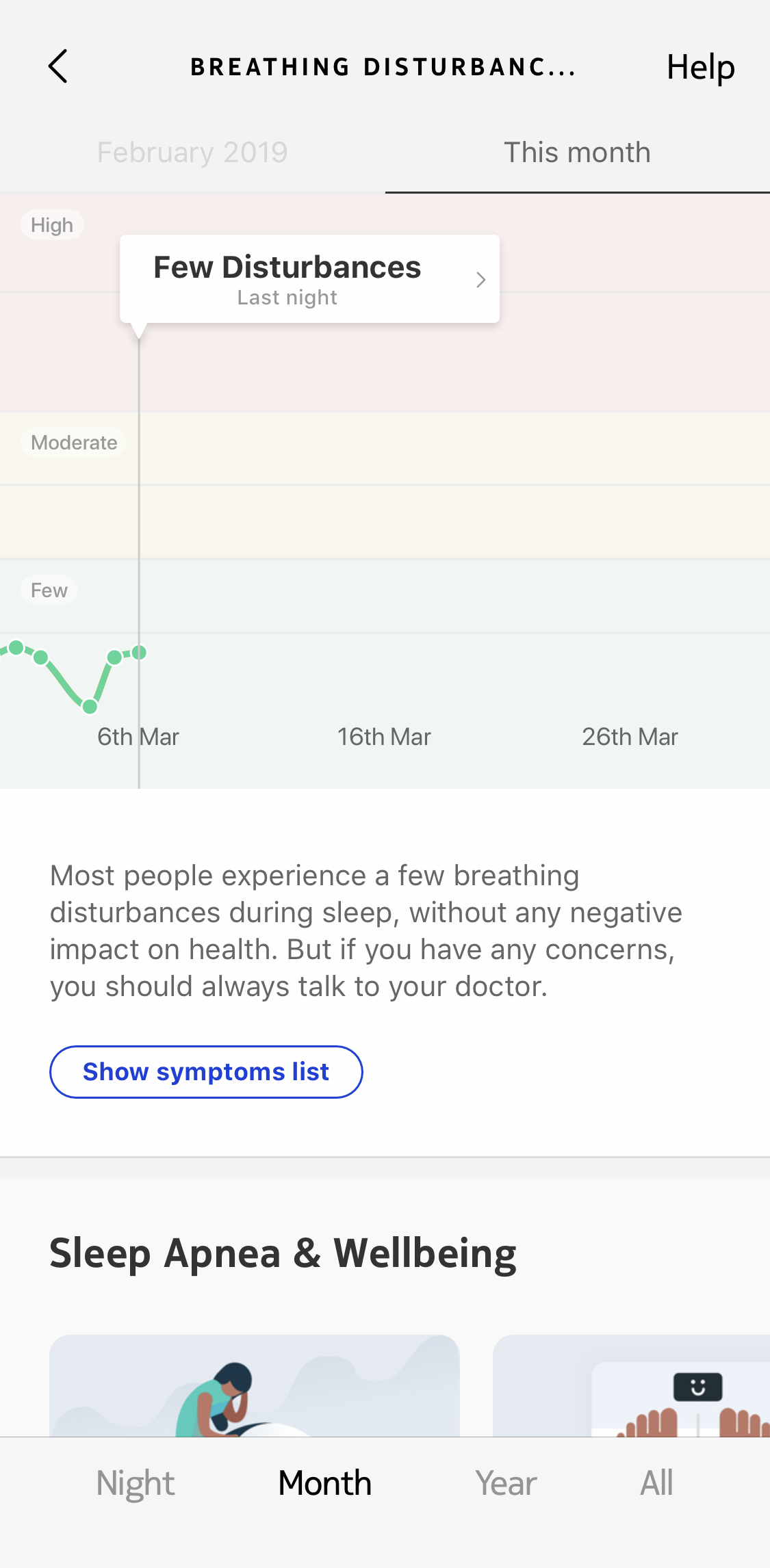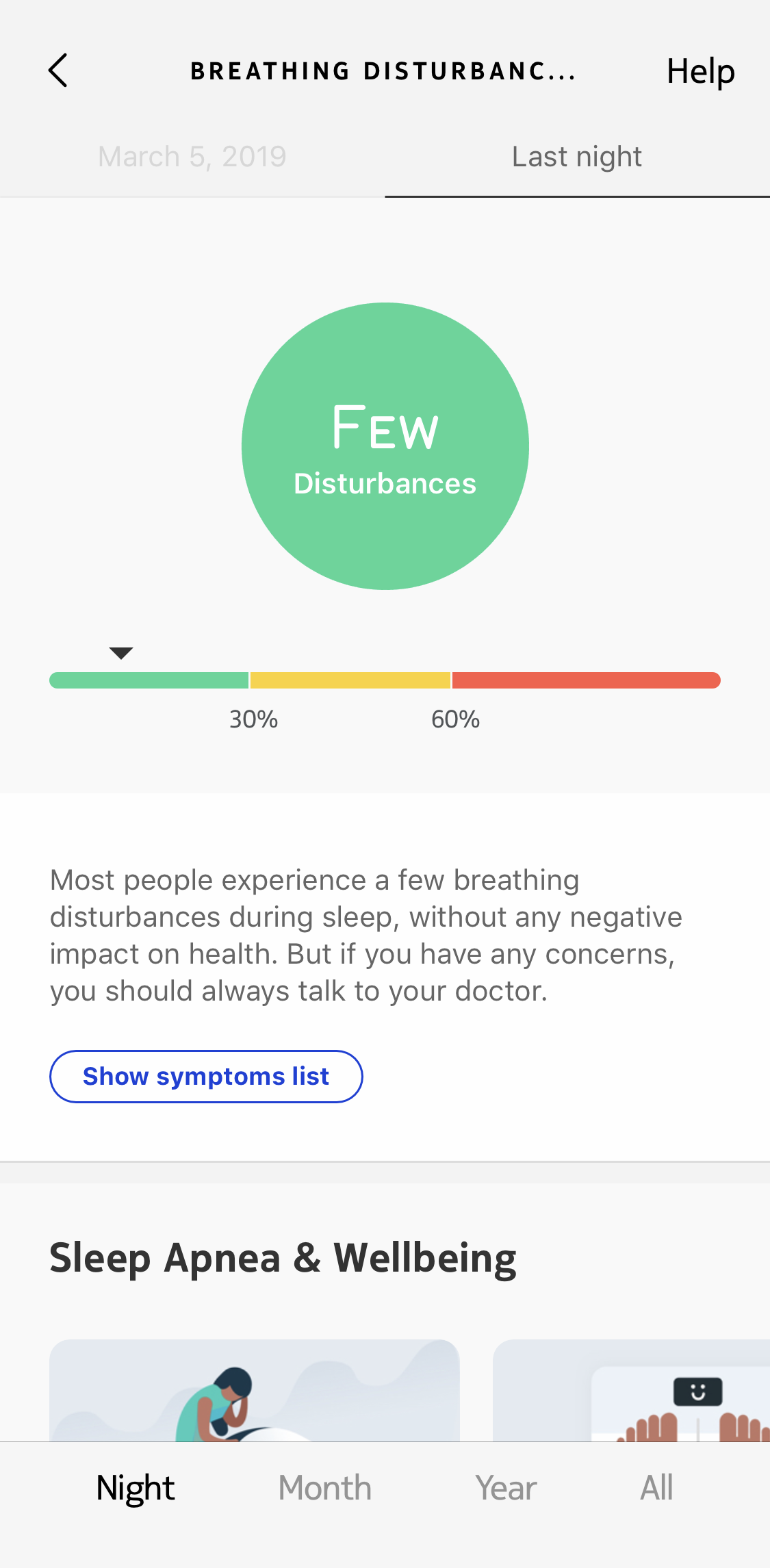 Important:
You need to sleep at least 5 hours to have breathing disturbances data.
You need to activate the sound sensor to have breathing disturbances data. To do so, go to Devices > Sleep > More settings > Sound sensor.
Didn't find what you need? Here's how to get in touch.
お問い合わせ