BPM Core - Blood pressure color code
Compare your results to the table below to understand them better.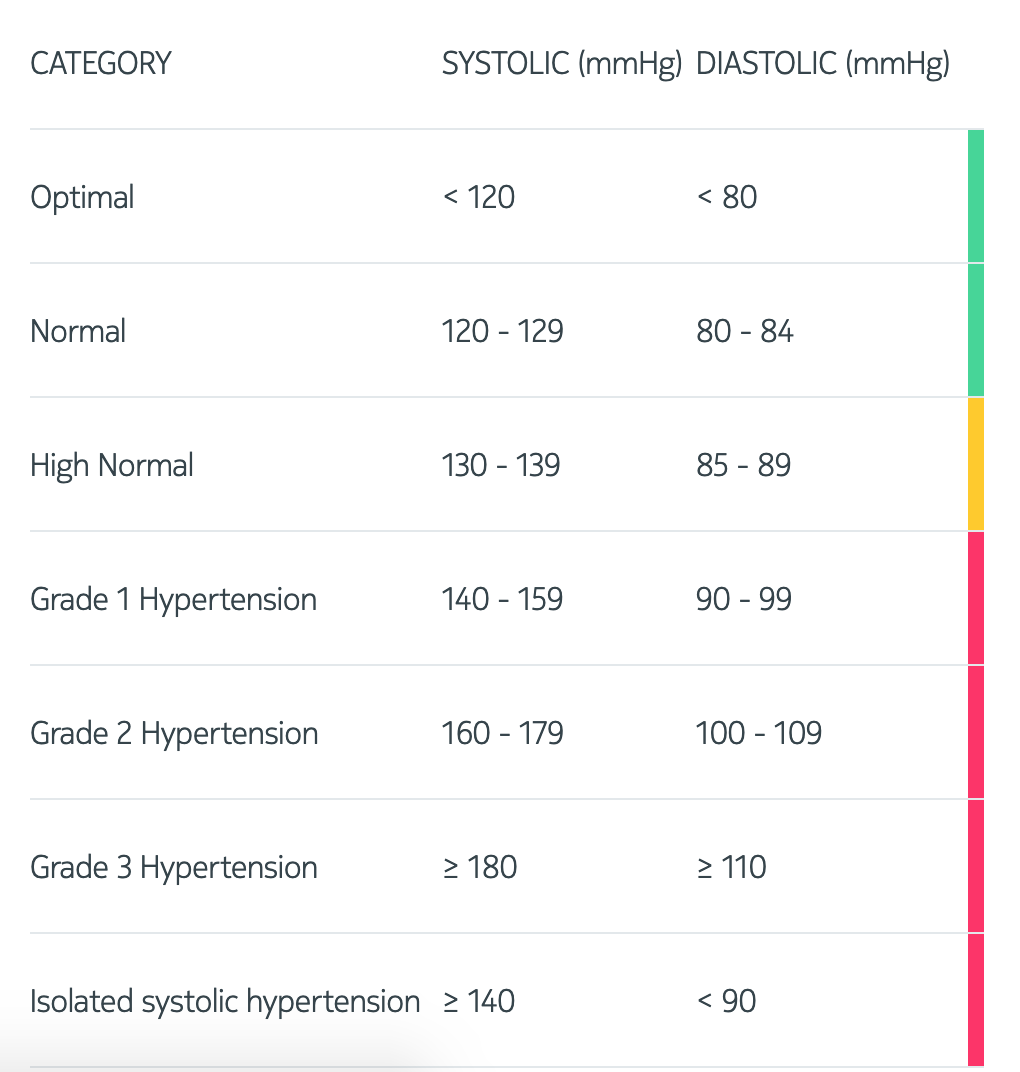 This classification is taken from the 2018 guidelines of the European Society of Hypertension. This classification is based on the values of seated blood pressure measured in the office or hospital by a healthcare professional.
International guidelines suggest that the following blood pressure readings obtained by self-measurement (measurement taken at home) indicate high blood pressure:
Systolic blood pressure ≥ 130 mmHg
Diastolic blood pressure ≥ 85 mmHg
Note: To change the classification of your BPM Core (from US and Canada to EU for instance), you need to perform a factory reset and install it again. Make sure that your phone settings (language, region) match your geographic location.
Didn't find what you need? Here's how to get in touch.
お問い合わせ