What information is displayed on the Withings Pulse Ox?
You can access the different screens of your Withings Pulse Ox by pressing the button.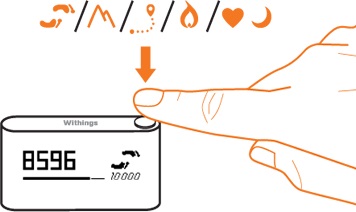 Number of steps

Elevation gain

Distance

Calories burned

Heart rate / Sleep

Clock

Run screen (available by swiping left from the Steps screen)

You can swipe right on each screen (except the Run screen and Heart rate / Sleep screen) to see your data for the 10 previous days.
Didn't find what you need? Here's how to get in touch.
联系我们