Stairs climbed are tracked via an altimeter. The altimeter measures changes in atmospheric pressure (which changes as you gain or lose elevation) to track your elevation. In order for ScanWatch to measure elevation, you must both walk forward and up. Climbing a ladder or using an elevator, for instance, will not result in elevation being tracked, while walking up a hill, will.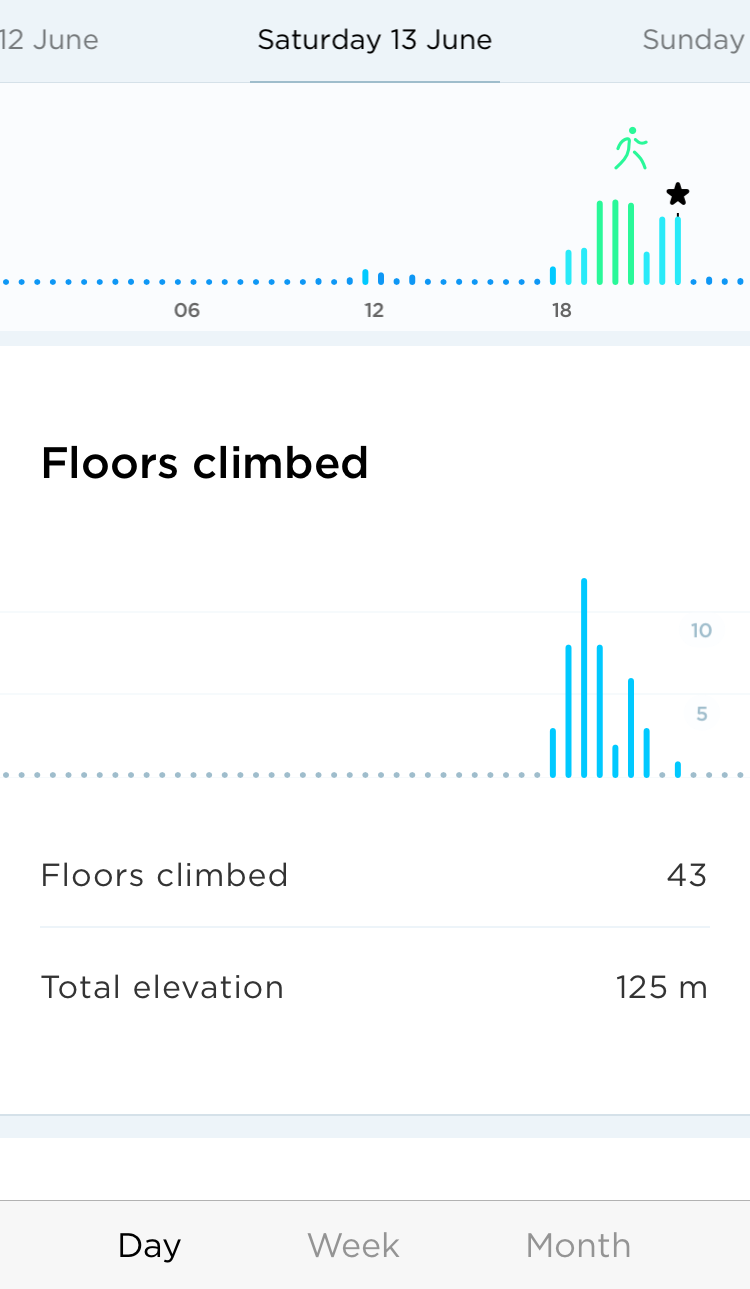 Note:
Elevation is calculated as an equivalent in floors, not as the real number of stairs climbed. 3 meters is equivalent to 1 floor.

Since atmospheric pressure is used to measure elevation, when using stationary equipment such as a treadmill or a stair-climbing machine, elevation will not be measured as there is no change in atmospheric pressure.
Important information concerning elevation issues:
The altimeter sensor is a hole next to the side button of the watch.

Inserting an object into the sensor can damage it.

If there is water into the hole, the altimeter can be disrupted.

The altimeter only activates if steps are detected.

An interruption of these steps can cause a slight difference of floors climbed.