您可以用 ScanWatch 跟踪睡眠,无需进行任何操作。只需在睡觉时佩戴 ScanWatch 即可自动跟踪睡眠。 如果您不想跟踪睡眠,只需在睡觉时取下 ScanWatch 即可。
读取睡眠数据
您可在 Health Mate 应用的时间线中读取 ScanWatch 收集的睡眠数据。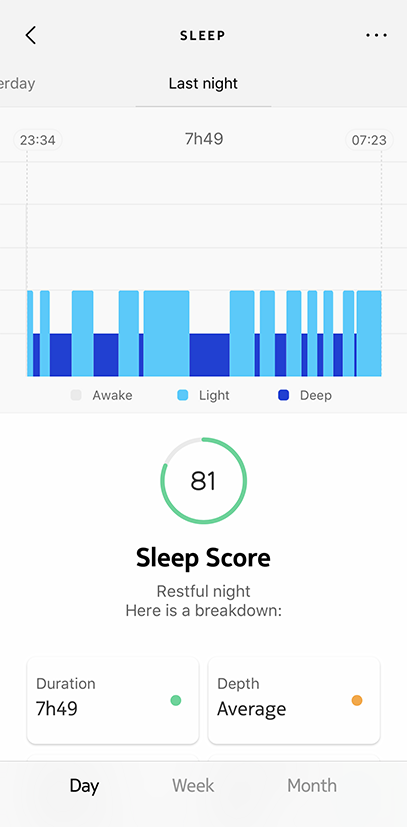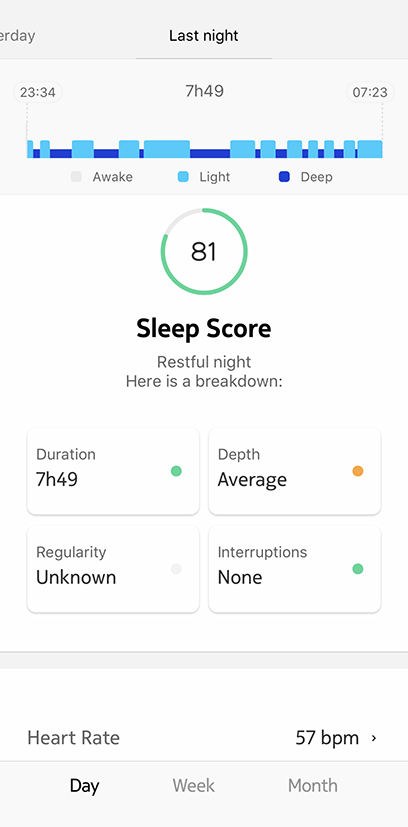 灰色:清醒时长 - 浅蓝色:快速眼动睡眠时长 - 中蓝色:轻度睡眠时长 - 深蓝色:深度睡眠时长

Health Mate 应用会保存您的完整历史记录,让您能够轻松跟踪睡眠数据随时间的变化情况。
Important: We have chosen to disable the detection of naps to focus on an improved tracking of your nights. As the sleep function requires at least three hours of sleep in order to track data, sleep periods of less than three hours are not currently tracked.
Note: ScanWatch detects sleep according to several criteria. Some criteria correspond to both rest and sleep phases. ScanWatch sometimes interprets a rest phase as a sleep phase because the watch is almost motionless. Reading a book, for example, comes very close to the watch's sleep detection criteria. If the sleep duration calculated by the watch is not correct, you can edit your sleep data in the Health Mate application.
Didn't find what you need? Here's how to get in touch.
联系我们