Sleep - Tracking my breathing disturbances
Breathing disturbances are referring to interruptions in your sleep patterns. These disturbances, which impairing the restorativeness of sleep, may also be associated with conditions such as sleep apnea.
Sleep is able to detect breathing disturbances on the last night tracked thanks to its algorithm. You will receive lifestyle tips through the Health Mate app to help you reduce risks of breathing disturbances.
You can retrieve breathing disturbances data collected by your Sleep in the Timeline of the Health Mate app.
Tap on your sleep item, breathing disturbances data will be displayed under your Sleep score. Tap on See how it evolves, then Next to see the tutorial.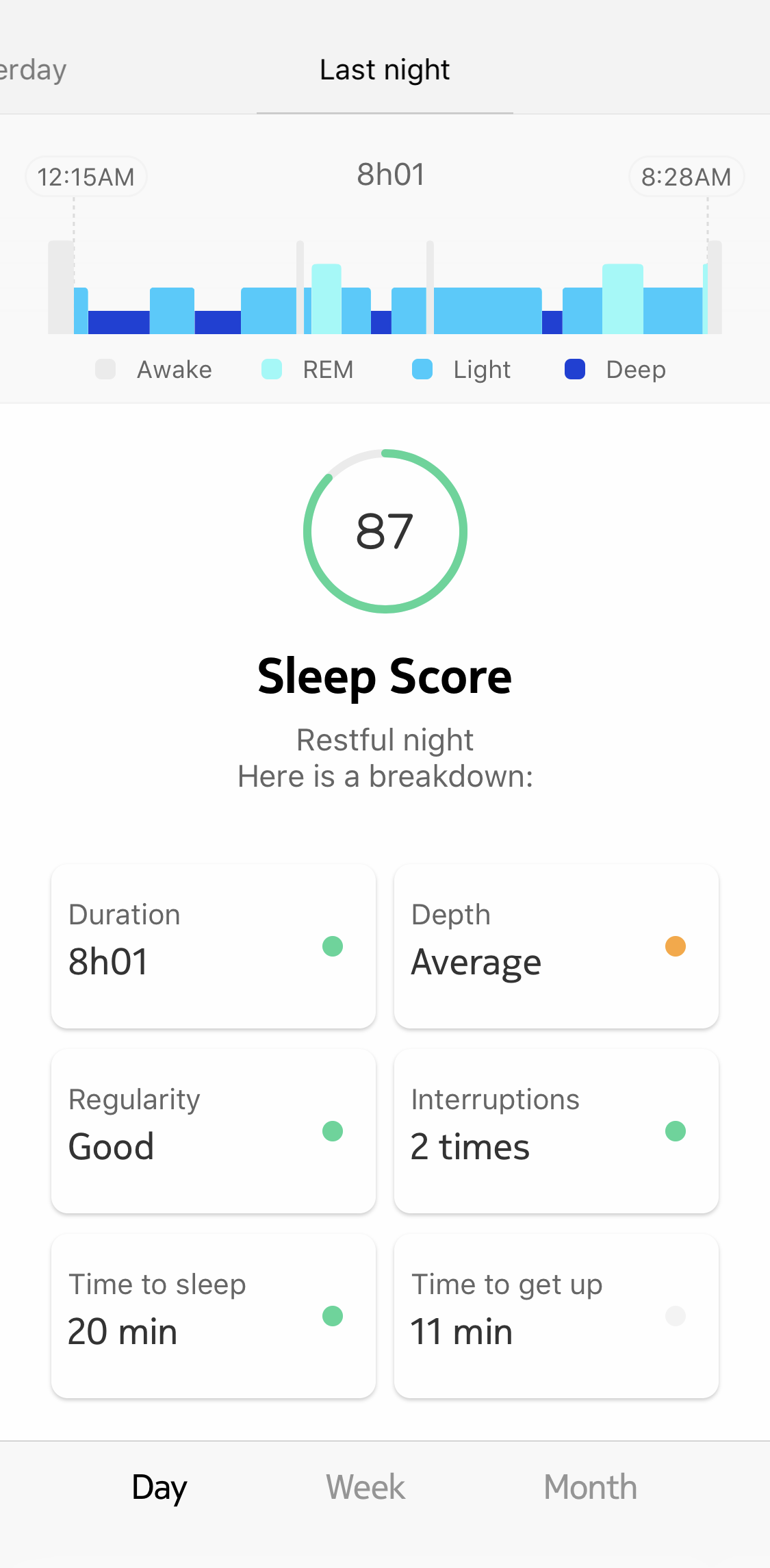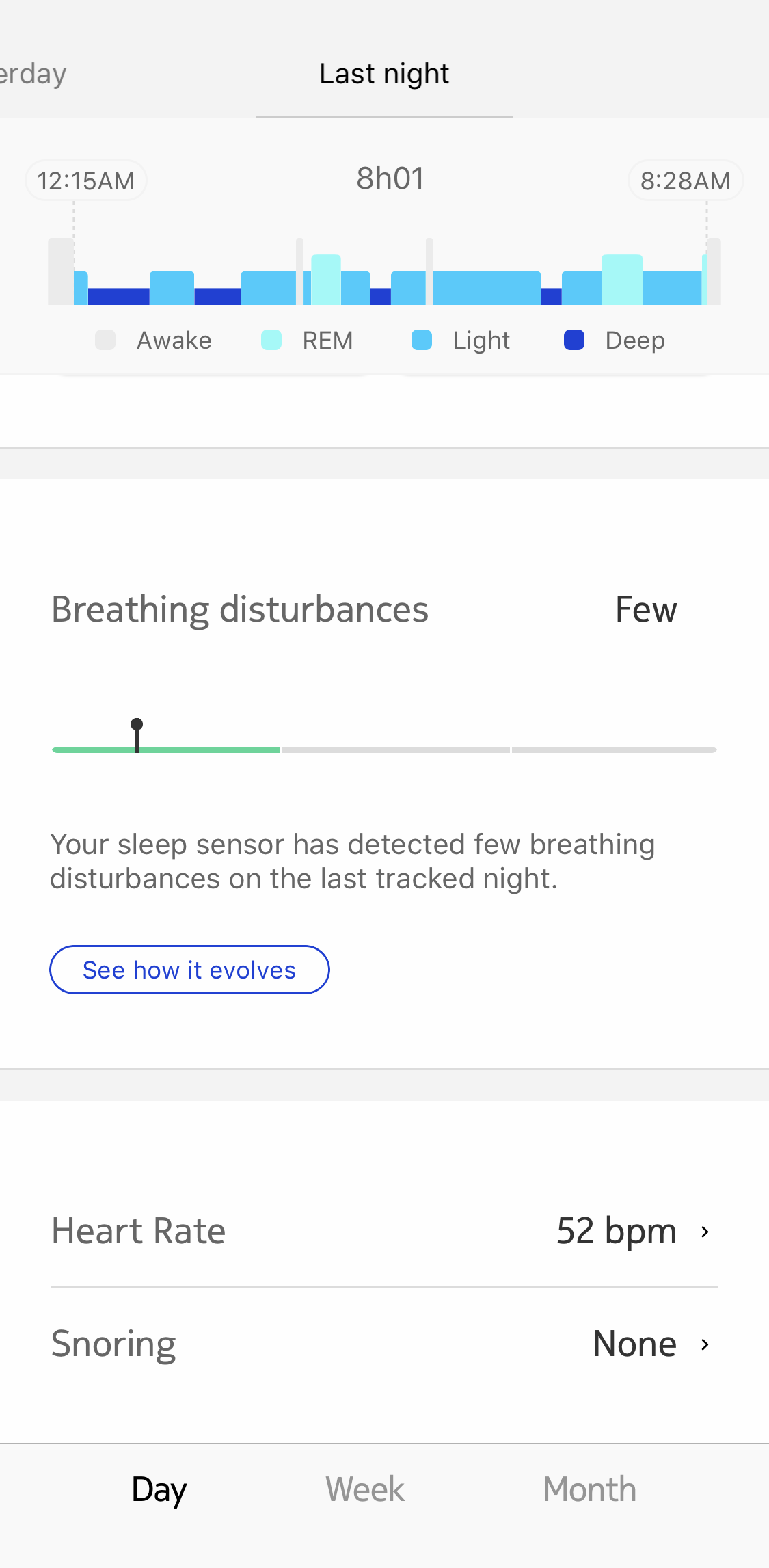 In the example below, tap on Few Disturbances for more details.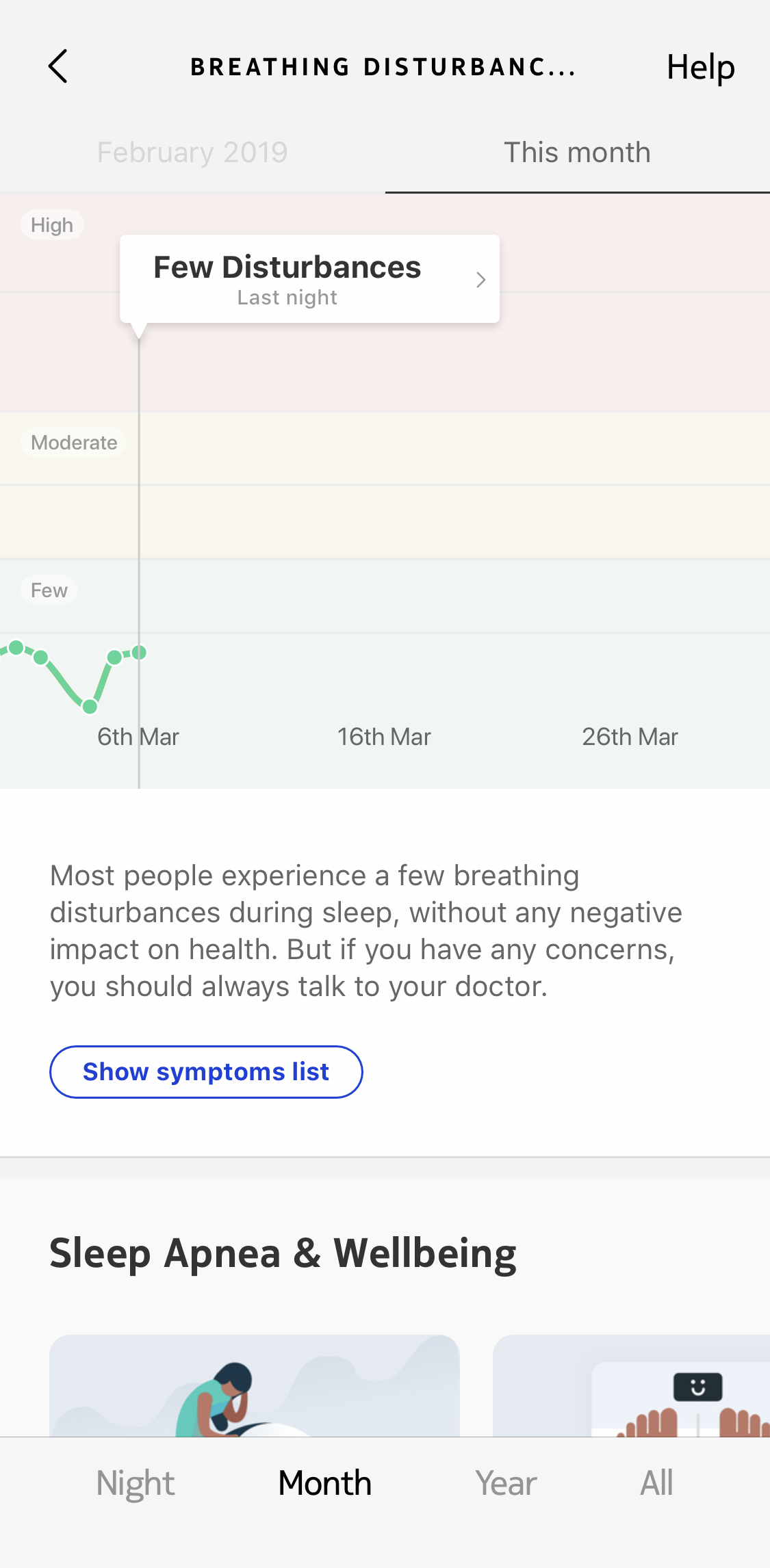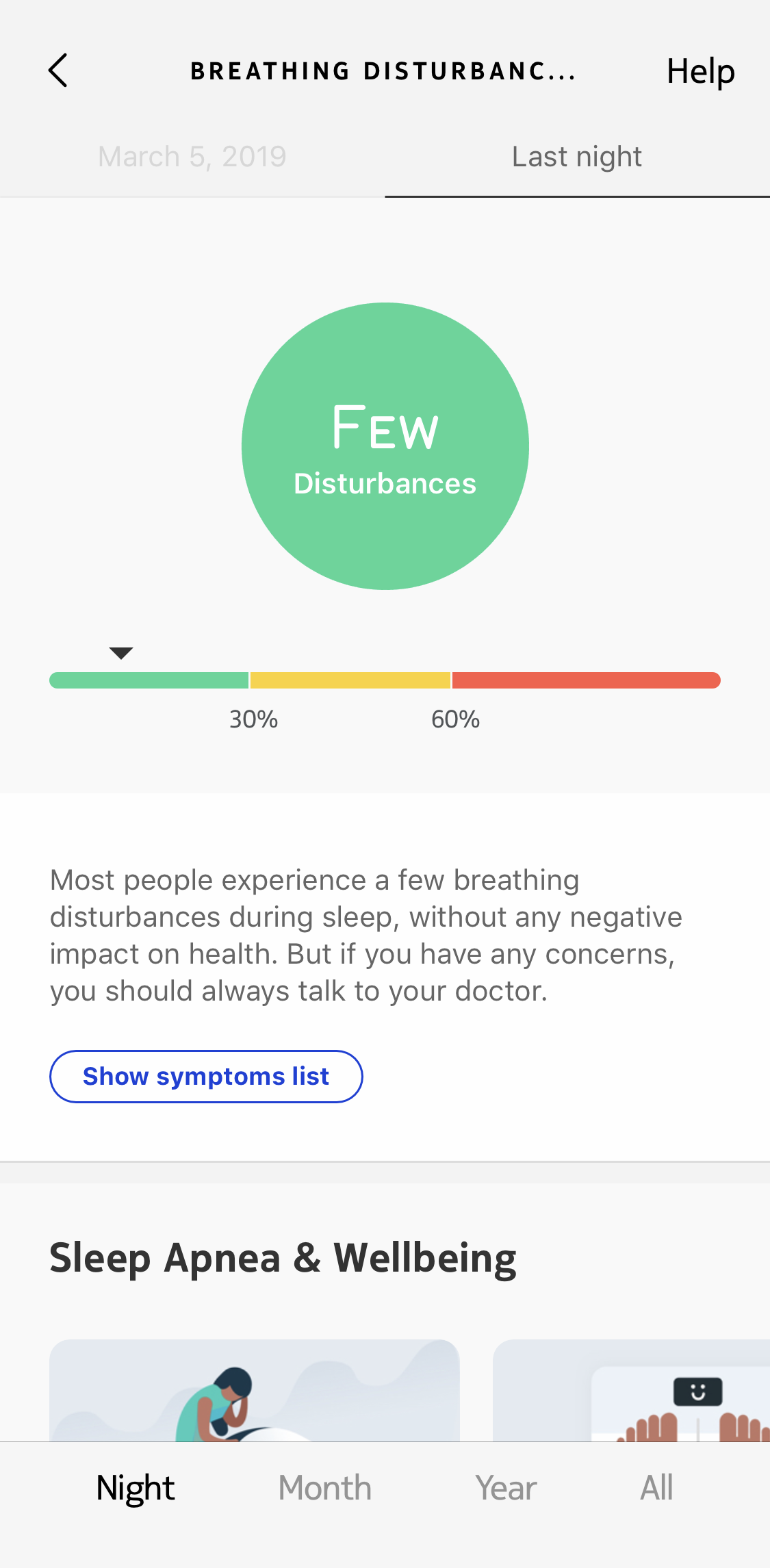 Important:
You need to sleep at least 5 hours to have breathing disturbances data.
You need to activate the snoring detection to have breathing disturbances data. To do so, go to Devices > Sleep > More settings > Snoring detection.
Sleep is not a medical device and should not be used to diagnose, treat, cure, or prevent any medical conditions.
Sleep is not intended to diagnose apneic episodes or assist with a diagnosis. Please seek medical advice if you need a personal sleep apnea diagnosis.
Didn't find what you need? Here's how to get in touch.
联系我们