Compare your results to the table below to understand them better.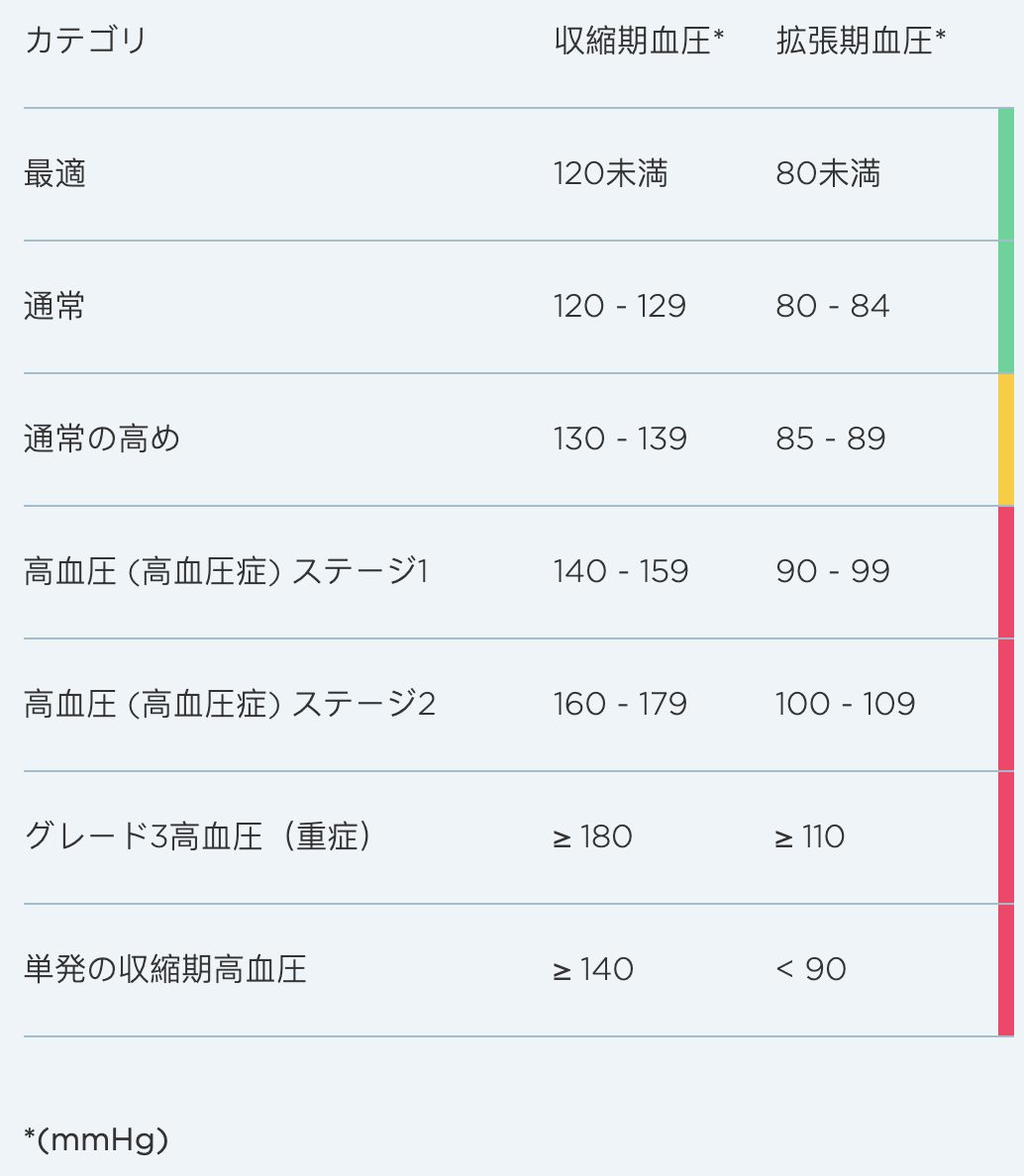 This classification is taken from the 2018 guidelines of the European Society of Hypertension. This classification is based on the values of seated blood pressure measured in the office or hospital by a healthcare professional.
International guidelines suggest that the following blood pressure readings obtained by self-measurement (measurement taken at home) indicate high blood pressure:
Systolic blood pressure ≥ 130 mmHg
Diastolic blood pressure ≥ 85 mmHg 
High blood pressure
High blood pressure, also called hypertension, is the most common chronic disease in the world. It is one of the major cardiovascular risk factors.
It causes anomalies and stiffening of the arterial walls due to the permanent mechanical pressure exerted on them. Chronic hypertension increases the risk of stroke, coronary heart disease, heart failure, kidney failure and cognitive disorders.
Low blood pressure
Generally, lower blood pressure (hypotension) indicates better cardiovascular health.
There is no universally-accepted definition of low blood pressure, however people are commonly considered hypotensive if the average of your measures is below the following values:
Systolic blood pressure less than or equal to 90 mmHg (SYS)
Diastolic blood pressure less than or equal to 60 mmHg (DIA)
Hypotension is not considered dangerous unless you feel negative symptoms, including but not limited to: vision problems, nausea, dehydration, dizziness, inability to concentrate, fatigue, or drowsiness.
If you are experiencing hypertension or hypotension, we recommend that you consult with your healthcare provider.
Blood pressure self-measurement can be a useful tool for tracking and monitoring abnormal blood pressure.