Wireless Scale (WS-30) - Updating the internal software
You can force the internal software update from the Health Mate app by going to Devices, tapping the name of your scale and then tapping Check for updates. You can then follow the instructions on the screen.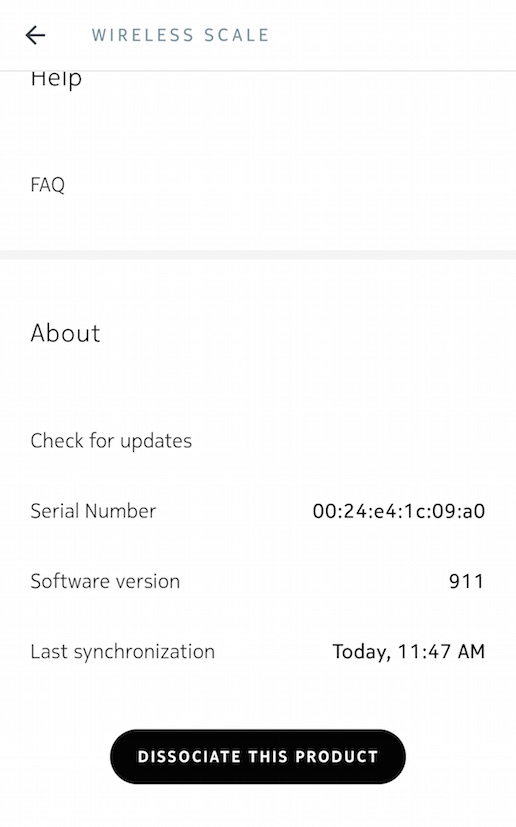 Didn't find what you need? Here's how to get in touch.
お問い合わせ