Body Cardioのバッテリーの残量を確認するには、Health Mateアプリを開き、マイデバイス > Body Cardioで見ることができます。バッテリーの残量が5%を下回った場合、バッテリーを充電することを推奨します。バッテリーを充電するには、USBケーブルで Body Cardioを電源に接続してください。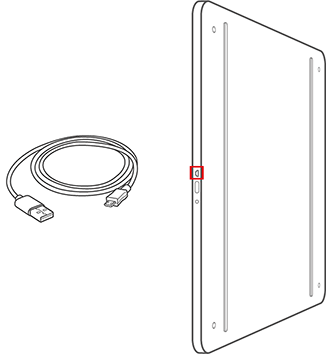 バッテリーの充電は最大5時間がかかります。側面のボタンを押すことによって、バッテリーの残量を確認することができます。
バッテリーの充電中、Body Cardioの利用をご遠慮ください。
Notes:
If Body Cardio is not charging (even after five hours), try to reboot it by pressing and holding the button for 20 seconds. You can also try to use different USB cables and USB ports.
Your Body Cardio has an approximate battery life of 1 year.
If you still encounter issues, reach out to Customer Service by clicking the Contact us button at the bottom of the page.
Didn't find what you need? Here's how to get in touch.
お問い合わせ